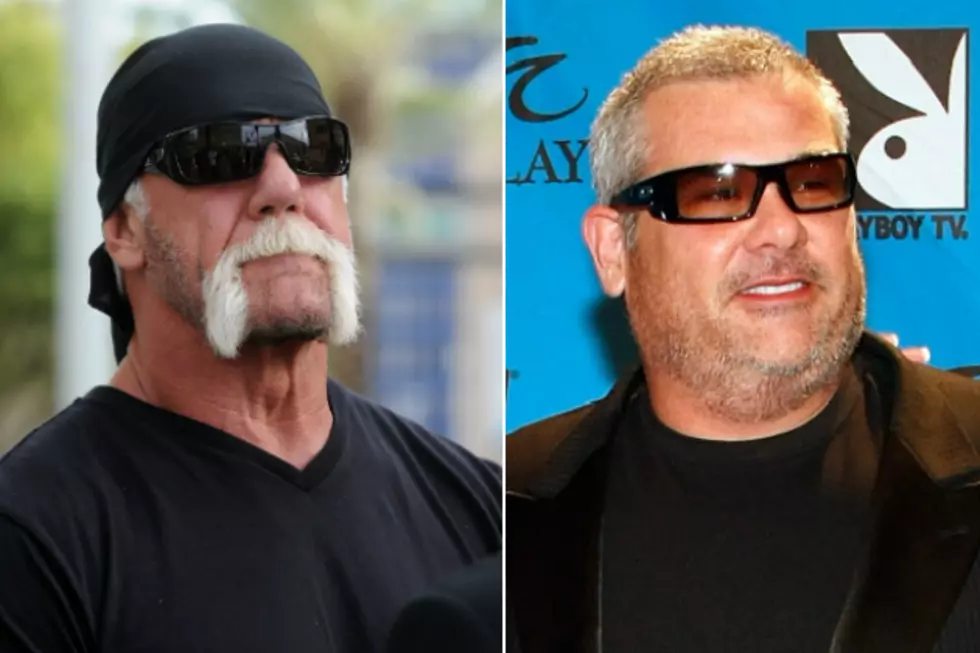 Hulk Hogan Wins the First of His Trifecta of Sex Tape-Related Lawsuits
Gerardo Mora / Ethan Miller, Getty Images
The (as evidenced by the mystery sex tape) hulking hulkster Hulk Hogan has one lawsuit down and two more to go after reaching a settlement against his long-time friend and first-time sex scandal enemy Bubba the -- do we have to say it? -- Love Sponge.
Don't worry, though, there's still plenty more drama.
Bubba the ... no, we can't say it again. Todd Alan Clem, who was once the best friend of the humiliated Hulk, has released a very public apology letter after maybe or maybe not releasing the very private sex tape of his former bud.
In the letter, Clem states that Hogan did not know his sexcapades were being recorded on camera, and said Hulk was not a party to releasing the dirty deeds to the public: "It is my belief that Hulk is not involved, and has not ever been involved, in trying to release the video, or exploit it, or otherwise gain from the video's release in any way."
In other words, Hulk wasn't looking to gain from his own, you know, "release."
Ever the Boy Scout, this Sponge guy must be trying to win some friend points because he also claimed that he is "committed to helping Hulk and his attorneys find whoever is responsible for the release of the tape." Apparently, he doesn't want us to think it was him, despite rumors to the contrary.
We can only assume the letter is part of the settlement of Hogan's lawsuit against him, but none of the terms of the suit have actually been released. Hopefully, for his sake, this Bubba guy is also a money sponge, because he's probably in deep to Hogan now. So to speak.
And he's not the only one. Hogan has filed a $100 million lawsuit against Gawker for publishing excerpts from the tape, and he's also suing sexcapade partner Heather Clem, ex-wife to the ex-BFF, for her part in all the action.
Suffice it to say that watching Hogan in these lawsuits is far better than watching him do the old bump and grind.