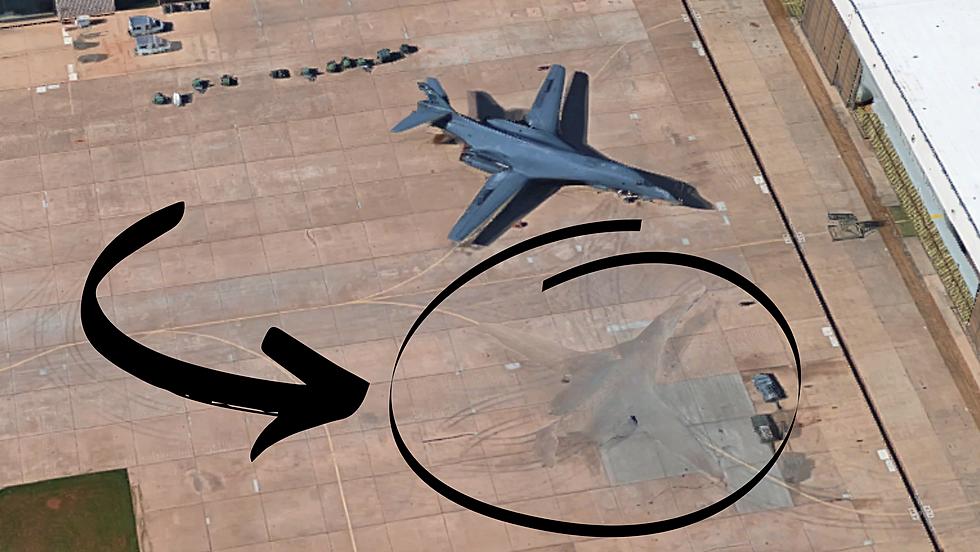 Is This An Invisible Jet At An Air Force Base In Texas?
Maps.Google/Canva
What on Google Earth is happening here? Because it looks like we may have just got a glimpse at some new technology at this US Air Force Base.
In the images provided by Google Maps, you can clearly see something going on at Dyess Air Force Base in Texas.
I found this image just poking around the corners or Google Maps, but apparently this image has been a big deal for a little while. There have even been some "Fact Check" pieces that have been done on it. Plenty of comments, and "fact checkers" have suggested various explanations, and have labeled anyone who doesn't listen as "conspiracy theorists".
The speculation over what is being shown, or actually NOT shown, wasn't helped when a Google official gave a statement to the Associated Press. Google's Abigail Jaffe told the AP:
"In order to show high-resolution 3D imagery, we stitch together a variety of available images, taken at varying resolutions and times. During this process, traces of large moving objects, like planes on a tarmac or in the air, can sometimes remain after the images are layered together. When this happens, we make updates using other available imagery from providers."
That's their answer, "photogrammetry". Does that solve it for you? Because it doesn't really feel right from here. Because I've never seen this pop up on Google Maps before, and I use Google Maps a lot. So how often does this actually happen, and why does it seem to be with a jet on an Air Force Base, and not with a generic jet somewhere random?
Now as I was talking about this with someone, they asked right away "why would the government leave it there if it was something they were actually trying to hide?" Which is a great question, and here's what I think: They can't hide it now without admitting to something. If the government told Google to block this out, or pull access to the site, it would signal to all of the "conspiracy theorists" that they were right.
So where do you fall on this? Secret military jet, or Google glitch?
The 14 Most Notorious Serial Killers In Texas History
7 Places You Can't Take Pictures In Texas