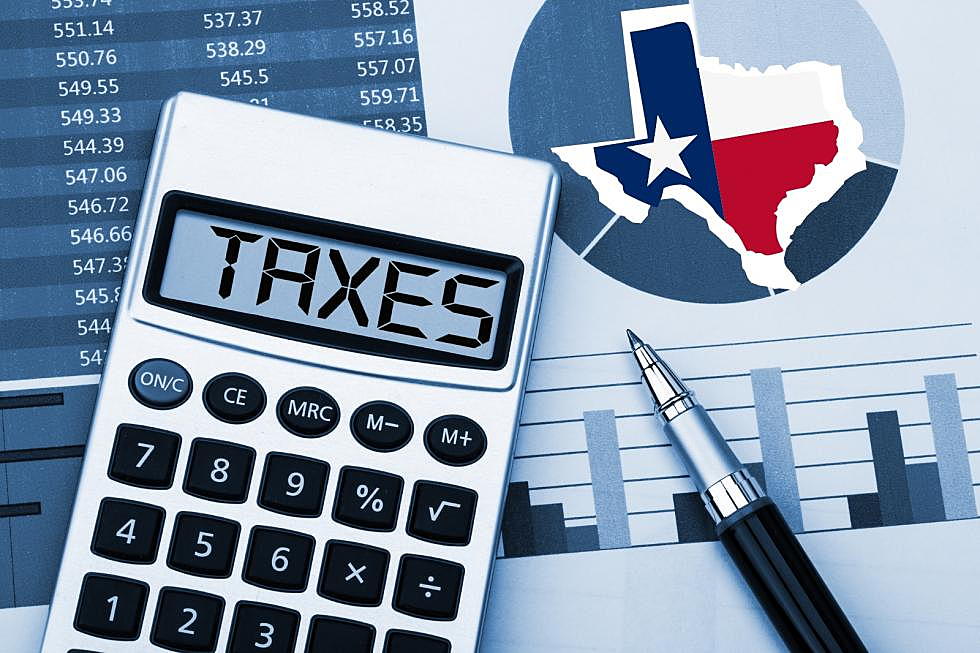 It's Tax Season! Did You Know Tax Avoidance is Perfectly Legal in Texas?
Canva
Tax Day '23 is coming up on April 18th. Did you know that while tax evasion is illegal, tax avoidance is perfectly fine in Dallas, TX, across Texas, and the U.S.?
First things first always consult with a certified public accountant, I'm just throwing up stuff I found on the internet I thought might help you out.
Second, you don't have to wait till April to file your taxes. According to IRS.gov, The Internal Revenue Service "announced Monday, January 23, 2023, as the beginning of the nation's 2023 tax season" this is the date that the agency will begin accepting and processing 2022 tax year returns.
On the flip side, the filing deadline to submit 2022 tax returns or an extension to file and pay tax owed is Tuesday, April 18, 2023, for most taxpayers. "By law, Washington, D.C., holidays impact tax deadlines for everyone in the same way as federal holidays. The due date is April 18, instead of April 15, because of the weekend and the District of Columbia's Emancipation Day holiday, which falls on Monday, April 17."
Now, let's get into the real reason you clicked on this post, tax avoidance is perfectly legal in the Lone Star State and beyond. Let's first define what avoidance and evasion is:
tax avoidance—An action taken to lessen tax liability and maximize after-tax income.

tax evasion—The failure to pay or a deliberate underpayment of taxes.
A few popular deductions: child tax credits, student loan interest deductions, charitable donations, mortgage interest deductions, saver's credit, and even gambling loss deductions. And of course there are occupations, including educators and those who are self-employed, also qualify for further tax avoidance adjustments.
Remember that as long as you can prove your claim, you can benefit from tax avoidance. And, hey, maybe you can use some of that money you save to buy this beautiful home:
$20 Million Dollar Houston Mansion
Look inside this incredible mansion for sale in Houston, Texas
Luxury $1.5 Million Dollar Home in Longview, TX
You're going to love this home after looking at these photos
This Airbnb Hosts 16 with a Big Texas-Shaped Pool & Wonderful View of Galveston Bay
One of a kind home directly on the coast of Galveston Bay. The space features original pine walls and charming accents, four spacious bedrooms and a stocked kitchen to cook up a meal of your dreams! Imagine looking at the big bright stars deep in the heart of your brand new Texas shaped pool! Fishing more your game? Step onto the private fishing pier and land the catch of the day! This home is a water lover's paradise that keeps on giving. We even have a private game room for any landlubbers.