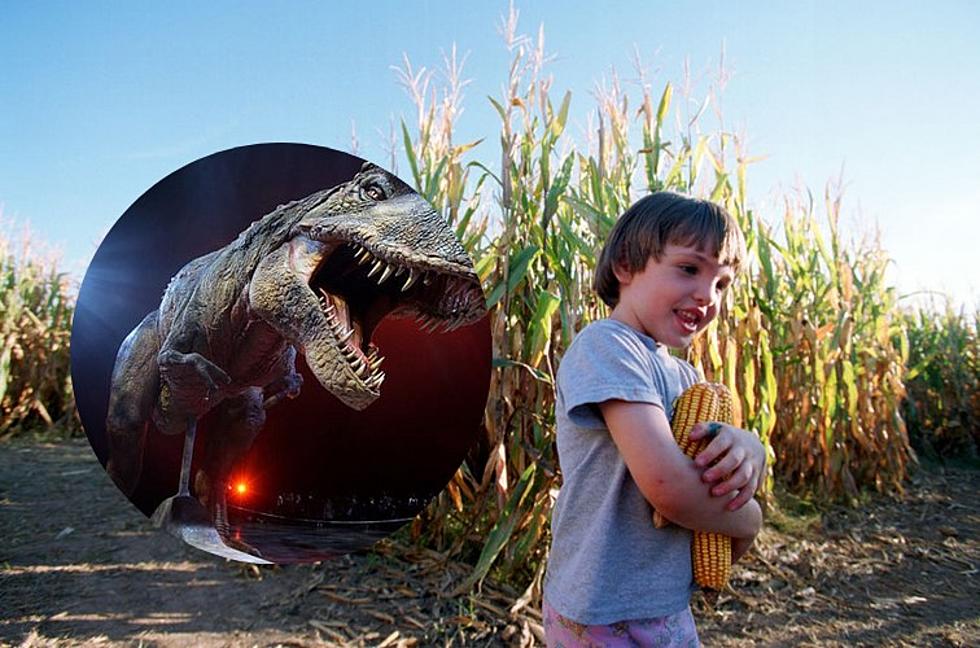 Dinosaur Themed Corn Maze Opening This Fall in Texas!
Getty Images
First of September and for many that means start planning fall activities. Here is a prehistoric twist on one of our favorites.
Keep Scrolling to Check Out the Awesome Corn Maze Opening Soon
Looks like the folks at Trader's Village know folks are getting excited for the fall. Now they have three locations here in Texas, but it looks like the San Antonio location is opening a 10-Acre corn maze. The good thing is it's divided up into sections, so if you have little kids they have an easy course that shouldn't take more than 30 minutes. The more advanced course can take up two hours.
Last Year's Corn Maze
For the past five years, the folks are Trader Village have been designing the corn into different designs and in my personal opinion. They will be doing the best one yet for 2023, dinosaurs!
Check Out the Dinosaur Corn Maze for 2023 Below
Looks like the hard course is shaped like a woolly mammoth and a shark. Medium course is a tyrannosaurs rex and the kids course is a velociraptor. If you plan on going, here is what you want to buy.
The All Day Ride Wristband!
Trader Village also has carnival rides, normally the wristband for unlimited rides is $11.99 you have the option to upgrade it for $17.99 to do the corn maze as well. If you just want to do the corn maze, that is $11.99 by itself. I think that extra six bucks is worth the unlimited rides all day with the corn maze.
Where is This Place and When is it Open?
Trader Village San Antonio is located at 9333 S Loop 410 at Old Pearsall Road. The corn maze officially opens October 7th and will be open every weekend after that until the end of November. So if you want to plan a trip, seems like a fun way to spend a fall day.
LOOK: 34 spooky dessert recipes for this Halloween
LOOK: How Halloween has changed in the past 100 years
Stacker
compiled a list of ways that Halloween has changed over the last 100 years, from how we celebrate it on the day to the costumes we wear trick-or-treating. We've included events, inventions, and trends that changed the ways that Halloween was celebrated over time. Many of these traditions were phased out over time. But just like fake blood in a carpet, every bit of Halloween's history left an impression we can see traces of today.