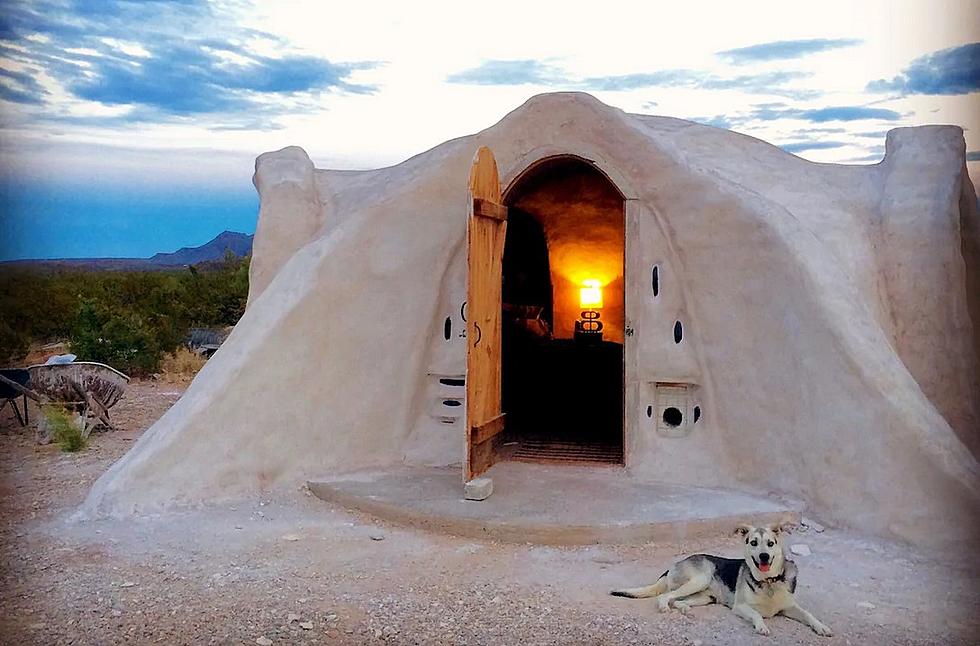 Stay in a Star Wars Style House Right Here in Texas
AirBnb
Ever wanted to live on Tatooine? Well you can do that right here in Texas.
Keep Scrolling to Check Out this Unique Texas Rental
If you wanted to actually see where they filmed the first Star Wars movie. Be prepared to fly around the world to African country of Tunisia. That was the filming location for the original Star Wars movie for the Tatooine planet. This was Luke Skywalker's childhood home where he was raised by Uncle Owen and Aunt Beru.
Today I Learned We Have a Similar Style Home Here in Texas
That photo above is from a property you can rent out right here in Texas. It's called 'Domeland'. The price currently is $109 a night. Be prepared if you stay here you're completely off the grid. The property only runs on solar power and any water you use is collected rain water. So don't leave the faucet running. It's located in Terlingua, Texas which is on the property for Big Bend National Park.
The Property is Quite Small
Don't bring the whole family here. Probably enough for you and one other person to stay. Check out some more photos of it below and let me know would you stay here?
Stay at This Star Wars Style House in Texas
Best Band Photos from Rocklahoma 2023
Another Rocklahoma in the books, so before we look forward to next year's big event. Let's see some of our favorite acts from this year's Rocklahoma.