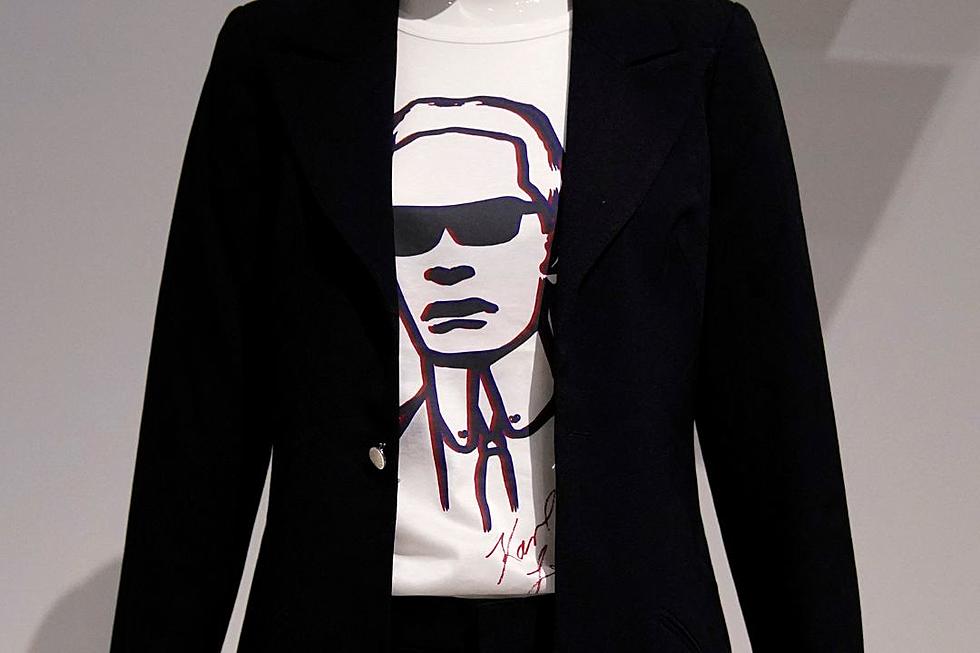 Why the 2023 Met Gala Theme Is so Controversial
Timothy A. Clary, Getty Images
The 2023 Met Gala is fashion's most exciting annual event, but this year's theme, "Karl Lagerfeld: A Line of Beauty," has been met with backlash.
The theme for the 2023 fundraiser, which also includes an exhibition in the Metropolitan Museum of Art's Costume Institute, honors longtime Chanel designer Karl Lagerfeld, who was notably close friends with Met Gala organizer and Vogue editor-in-chief Anna Wintour.
While the fashion legend is remembered for his iconic designs and style, the late German designer was also known for his unsavory opinions and controversial, even hateful viewpoints. Lagerfeld was accused of homophobia, fatphobia, misogyny, Islamophobia and racism during his career.
One well-known example of Lagerfeld's fatphobia, for instance, was a comment he made about global superstar Adele. "She is a little too fat, but she has a beautiful face and a divine voice," Lagerfeld said of the Grammy-winning singer in 2012, according to The Guardian.
Lagerfeld also once called supermodel Heidi Klum "too heavy" to be a runway model, Gawker reports. Even more infamously, Lagerfeld once told a German magazine that "no one wants to see curvy women" in fashion.
But Lagerfeld's disparaging criticism toward women didn't stop there. He notoriously said that Coco Chanel "wasn't ugly enough to be a feminist," and claimed in an interview that anorexia was less dangerous than TV and junk food.
READ MORE: How Much Do Met Gala 2023 Tickets Cost?
Lagerfeld also denied the validity of the #MeToo movement, even defending a stylist who was accused of sexual misconduct by models.
"It's unbelievable. If you don't want your pants pulled about, don't become a model! Join a nunnery, there'll always be a place for you in the convent. They're recruiting even!" he said in an interview with Numéro magazine in 2018.
Lagerfeld's cruel remarks also extended into racism and Islamophobia.
He once put model Claudia Schiffer in Blackface and yellowface for a German magazine.
Lagerfeld also made headlines for making Islamophobic comments about his home country of Germany accepting Muslim immigrants. He even called Muslim refugees an "affront to Holocaust victims."
These, among many more problematic comments and actions, are why some who work in fashion media have chosen not to participate in coverage of this year's Met Gala.
As one fashion blogger told Time: "A lot of us are actually part of the communities that Karl Lagerfeld has targeted in his hateful speech."
Most Controversial Celebrity Magazine Covers Ever
Below, discover the most controversial celebrity magazine covers to ever hit the newsstands.