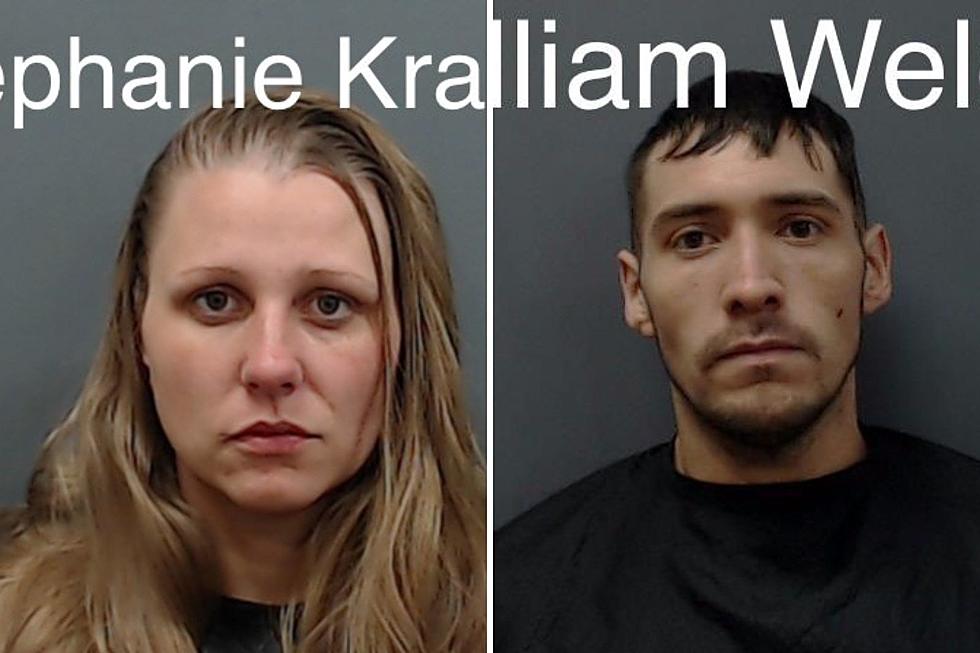 Two People Wanted for Alleged Crimes Related to a Death in Rusk County, TX
Photos: Rusk County Sheriff's Department
The Rusk County Sheriff's Department is currently looking for two suspects in an alleged crime which may be connected to a death.
On March 31, the Rusk County Sheriff's Department shared a press release on their Facebook page regarding two people suspected of alleged crimes in Rusk County that may have been related to a person's death.
Rusk County authorities were responding to a "death investigation" out on Rusk County Road 169D. After further investigation at the scene, authorities suspected the decedent likely died at a different location altogether and that the body may have then been relocated to Rusk County Road 169D with the intent of hiding both the cause of death and where the death actually occurred.
The Kilgore, Texas Police Department joined investigative forces with the Rusk County Sheriff's Department which led to a search warrant for a Rusk County property.
Their joint investigation efforts "resulted in an evidentiary search warrant being served at 626 Layton Street Kilgore, Texas. Seized during the warrant were suspected Methamphetamine, suspected Fentanyl, and other items believed to be of evidentiary value in the death investigation."
As the investigation continued, additional leads resulted in arrest warrants for two people, "William Welch, 36, of Kilgore, and Stephanie Kravis, 36, of Kilgore for the criminal offenses of Possession of a Controlled Substance in Penalty Group 1, Abuse of a Corpse, and Engaging in Organized Criminal Activity."
The decedent's name has not been released publicly due to the ongoing investigation.
However, the family has been notified and is receiving updates, according to the post shared by the Rusk County Sheriff's Department. If you'd like more detailed info, here's a link to the source page.
If you have any information regarding the whereabouts of these two suspects, Rusk County asks that you reach out to the Rusk County Sheriff's Office at 903-657-3581 or Rusk County Crimestoppers at 903-655-8477.
Devastating News as 40 Kids Went Missing in March of 2023 Across Texas
Information is desperately needed to return 40 Texas kids to their home.
12 Items to Avoid Sending in the Mail in Texas
Here is a look at 12 items that you should avoid sending in the mail.
5 Ways You Could Be Ticketed for Your License Plates in Texas
Avoid getting a ticket by law enforcement for your license plates by making sure you avoid these things.