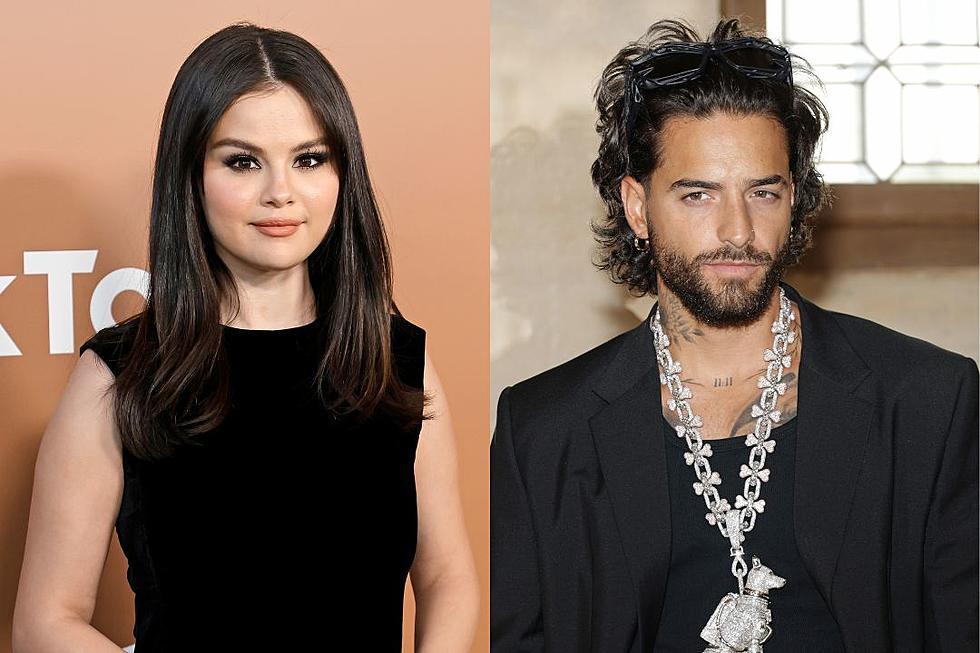 Maluma Says He Tried to Collaborate With Selena Gomez but She Stopped Responding
Kevin Winter / Pascal Le Segretain, Getty Images
Maluma says he once tried to make a song with Selena Gomez, but she stopped returning his calls!
On Tuesday (Aug. 22), Maluma announced the track list for his upcoming sixth studio album, Don Juan. Some fans had speculated Gomez would appear on the album, and were disappointed to not see her name on the track list.
In an interview with Entertainment Tonight, Maluma said he had expressed interest in working with the "Calm Down" singer in the past, but that Gomez eventually stopped responding to their conversation about a potential collab.
However, hope is not lost: Maluma is keeping the door open for future projects with Gomez.
"If I get the chance to work with her, it's great. If not, I am still here working," Maluma told the outlet.
READ MORE: Miley Cyrus + Selena Gomez Announce New Music on Same Day
"I have all these songs that are super new, and it's like a new sound for me. So I feel like it's going to be super exciting performing all these new songs and sharing this time with my fans. It's crazy," he added of his new album, which opens the door to a new alter ego in Don Juan, who is a mix of "James Bond and Hugh Hefner."
"I just woke up one day, and I am like, 'OK. I am not a kid anymore.' I am 29 years old right now. I feel like in this whole character that I am creating in this world I would say is more like a business guy who is taking care of different things. I tried to build this character, Don Juan, and it's amazing. I love it. I am having so much fun with it," he explained.
The album is set to have features from Mr. Castro, Don Omar, Jowell & Randy, plus a secret surprise guest. In the past, Maluma has collaborated with top stars in the music industry including Timbaland, Marc Anthony, Madonna, Ozuna and Jennifer Lopez.
Maluma's even planning on inviting some of his A-list friends to appear at his upcoming Don Juan tour.
"Let's see if they are going to be available because they are always super busy, same as me. I am going to bring a couple surprises. Let's see what happens because as soon as I got here to L.A., I saw my phone and started calling them," he revealed.
As for Gomez, she's collaborated with some heavy hitters in the past, including 2016's "We Don't Talk Anymore" with Charlie Puth, "Taki Taki" with DJ Snake, Ozuna, and Cardi B, and most recently, "Calm Down" with Rema.
Scrapped Albums That Were Never Released
From Prince to Beyoncé, some of the biggest artists in the world have scrapped entire albums. Below, check out 25 albums that never saw the light of day.