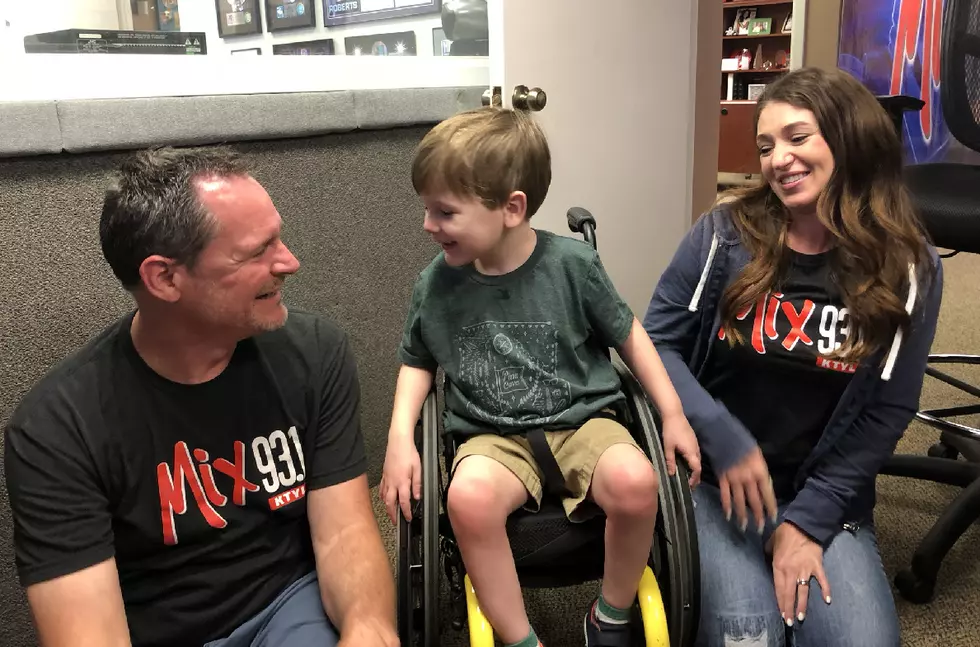 Jack Bryans – CMN Miracle Child 2018
Jack Bryans meets the Mix 93.1 crew!
Meet 'Joyful Jack' Bryans, the 2018 Miracle Child.
Even on the hard days 5-year-old Jack laughs and smiles through life, which is how he earned his nickname. Jack lives in Tyler surrounded by a loving family who adores him.
At birth, Jack stayed in the Neonatal Intensive Care Unit at CHRISTUS Trinity Mother
Frances Hospital in Tyler because he was not thriving. A battery of tests revealed Jack had lesions on his brain and evidence of a metabolic disease. He was diagnosed in January 2016 with Leigh's Syndrome, a severe, progressive and currently incurable neurometabolic mitochondrial disease that affects the entire body.
Jack does not let his condition stop him from being a kid. He loves sports and even plays t-ball in his wheelchair.
Thanks to your support of the Children's Miracle Network, you help provide life saving equipment and training to the doctors and nurses throughout the Christus Mother Frances Hospital system. You can continue helping because the need is always there. You can call in and make a one time donation to 903-531-5437 or become a Mix Miracle Maker and give the gift of $20 a month for a year!
You can be the difference in the life of an East Texas child.
903-531-5437