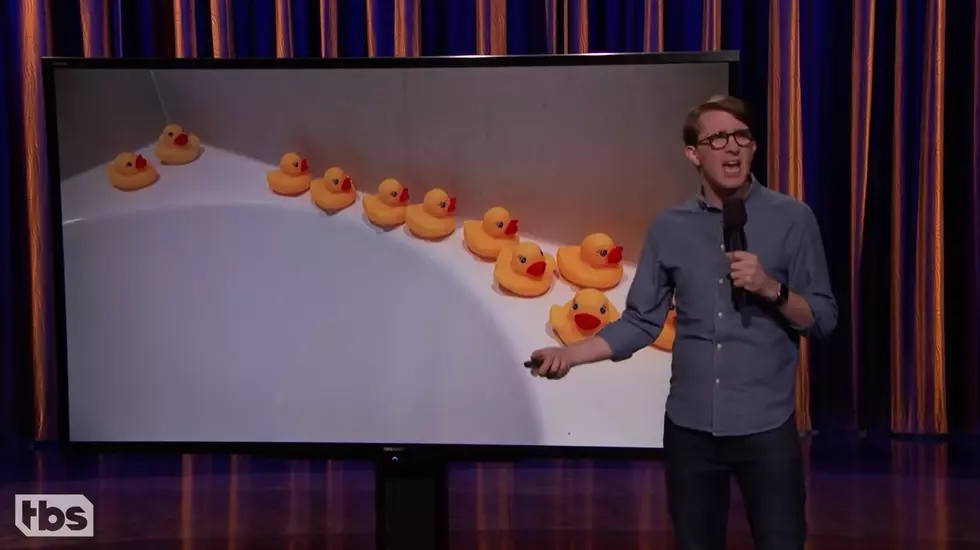 James Veitch is Here for the Huge Laugh We Need Right Now
Team Coco via Youtube
His name is James Veitch. He is a British comedian who is best known for his Youtube show "Scamalot". The show is based around the premise of pranking those that send out those scam emails.
Enter your number to get our free mobile app
He is certainly the ultimate prankster. The fact that his victims are those that want to scam money out of us makes it even more hilarious.
For instance, he received an email from a Mary Gary. Yeah, it screams scam. The email states that they have found $15 million and they want to give it to James as long as he donates ten percent to a charity. Alrighty then, let the games begin.
He replies wondering about the validity of the name Mary Gary. This scammer actually emails back saying that is their name. James proceeds to ask if it's a scam. The scammers continue with their pitch that it's a real transaction. All they need is for James to pay for shipping. Well, that leads into a great breakdown of who's getting what of the money being shipped.
Another great bit is of him pranking a renter who sent a text to the wrong number, which happened to be James. Oh boy. The hilarity of the renter's reaction to his remodeling plans makes it all worthwhile.
I hope you enjoyed, and needed, these laughs today. Search James Veitch on Youtube for a ton of other great video pranks.
OH NO WE DIDN'T: 12 Photos That Prove That Alpacas Are Cuter Than Llamas