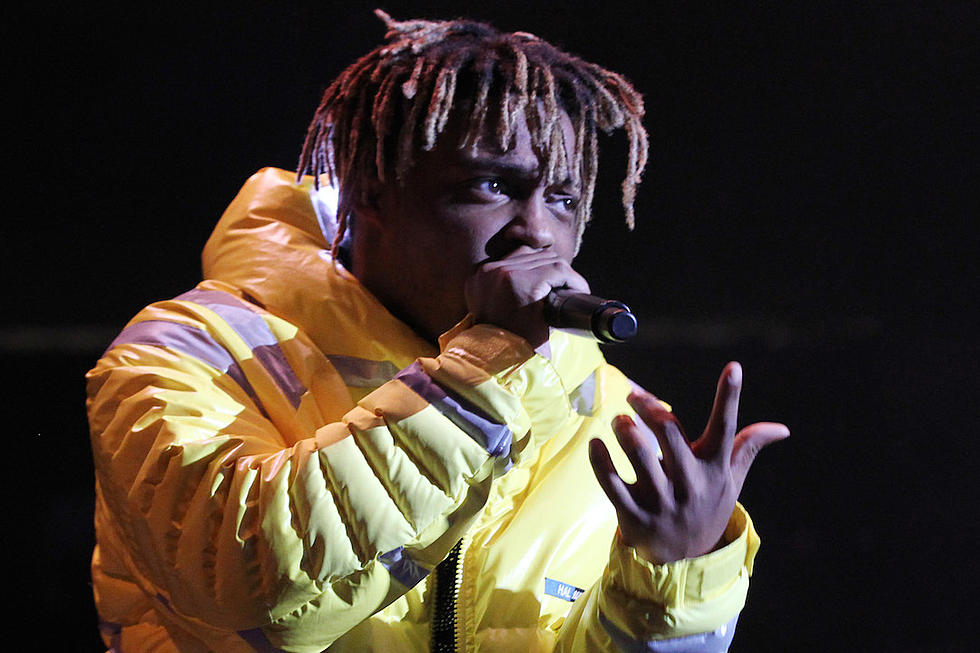 Juice WRLD's Family and Friends Pay Their Final Respects at Illinois Funeral
Bennett Raglin, Getty Images
Juice WRLD, born Jarad Anthony Higgins, was laid to rest at his "celebration of life" and funeral on Friday (December 13).
The 21-year-old rapper passed away at a Chicago airport on December 8 after suffering a seizure. His official cause of death is still unknown, however, his mother, Carmella Wallace, admitted that he suffered from drug addiction.
The open-casket funeral took place at Holy Temple Cathedral Church of God in Christ in Harvey, Illinois, just outside of his hometown of Chicago, TMZ reported.
Higgins' siblings Brian, Alyssa and Maya and grandmother, Cecelia Darden, spoke about their loved one during the ceremony. Aside from his family, Interscope records staff were in attendance along with his friend and rapper, Ski Mask the Slump God.
The funeral program included words from his mother, grandmother and siblings. "My dear son Jarad, God trusted me to raise you and I poured all I had into you as the Lord guided me," his mother's excerpt read. "We were inseparable and even though you left home early, we were always in each other's hearts and always had a special bond."
See family photos from the service and words from his family, below.
Stars We Lost in 2019