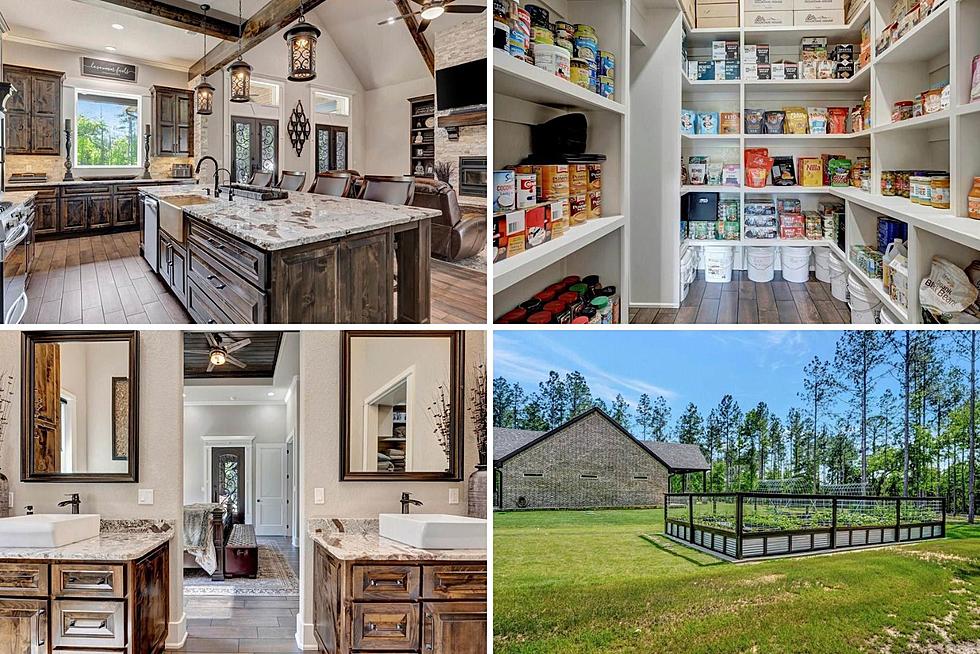 Lap Of Luxury For Under A Million In East Texas
Lesa Rickenbacker/Loblolly Properties MLS#68890
Tranquility meets luxury
Mt. Enterprise, Texas
37-acre pine plantation
Have you ever dreamed about escaping it all and just moving out into the middle of nowhere? If you have ever been deep in the pine forest of East Texas then you know how remote it can seem.
This 2,128-square-foot luxury home was built in the middle of a 37-acre pine plantation. This isn't a ranch or something you have to do a ton of work on.
Just let the trees grow, and one day when they are fully mature you can sell them for enough money to pay the taxes for a year. There are pine, oak, and even some pecan trees on the property providing lots of shade and privacy.
Safe Room Built Into The Pantry Of This Home
A lot is going on with this house that you might not see, but it helps you in every way. It gets hot in the summer here in Texas, so they put in 2 x 6 walls with extra thick spray foam insulation when they built it in 2022.
Since the house isn't huge, your electricity bills will stay low and it will always be nice and cool. The safe room in the pantry is so large you could put the entire family in there.
It also has 20-foot ceilings making it seem bigger than it is.
Check out the large custom-built raised garden, shop, built-in grill, and pond. The home is listed for only $829,000 and was recently lowered from its original price of 899,000.
Let's go inside and take a look around.
Lap Of Luxury For Under A Million In East Texas
There is so much land, a shop, and a huge house for a lot less than a million dollars. See this homestead in Mt.Enterprise, Texas.
Go To This Estate In Garrison Full Of Antiques
There are some very interesting clocks and glass decorations at this estate for sale.