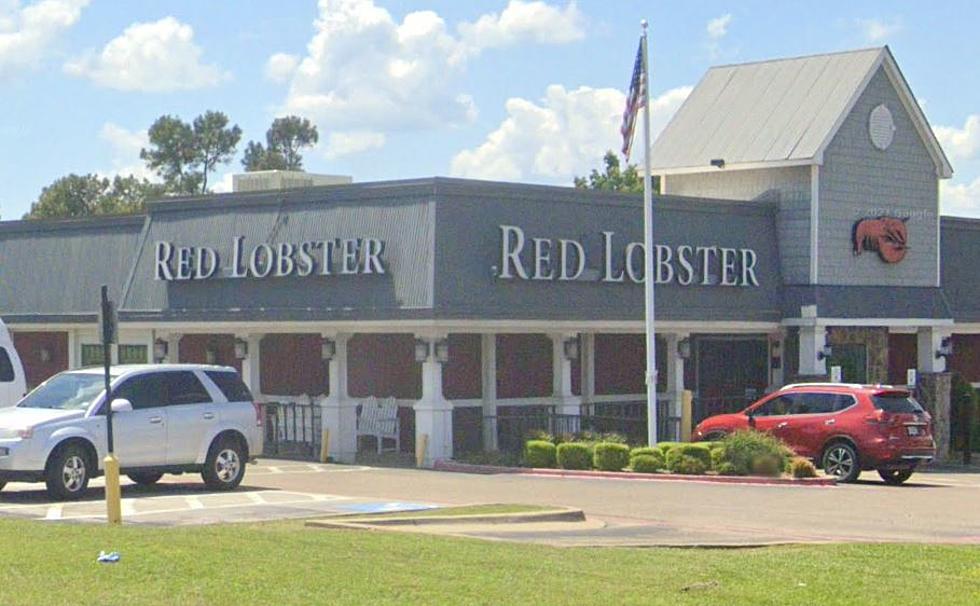 Longview's Red Lobster Suddenly Closed Yesterday – Guesses Why Are Hilarious
Google Street View
We've been hearing it for quite some time now, this is a terrible time for restaurants. Restaurants are being bombarded with issues every day that affect their bottom line, staffing shortages, rising food costs, supply chain problems and online reviews. Any one of these issues can cause a sudden closure of their front doors.
It's not just local independently owned restaurants that are facing these challenges, but the major chain restaurants as well. They are not immune to what's going on. For many, they are doing what they can to stay open although they are sacrificing some levels of service for others. Like longer wait times for in-person dining, adding a temporary surcharge to combat higher food costs and doing without when it comes to certain supplies.
Just yesterday, Longview's Red Lobster posted the following note on their front door
Due to issues we will be closed until further notice today. Thanks Mgmt. - from All Things Longview Facebook group
That posting, seen in the All Things Longview Facebook group unleashed a flurry of speculation on why the restaurant suddenly shut down.
With the shutdown comes the loss of wages and tips for servers, bartenders, cooks, host/hostess and kitchen staff. Whatever the issue was, today (January 26th) they were back open.
Once the posted notice of Red Lobster's sudden closure hit the Facebook group, keyboard warriors around Longview quickly began formulating and posting reasons why they temporarily closed.
Thankfully the closure lasted a day and they're once again serving seafood to Longview residents.
16 Exciting Places In Tyler and Longview For Your Bored Out-Of-Town Relatives To Visit
Now it's time to take on a new adventure with the family this holiday and to kick boredom to the curb with these fun East Texas activities.
Here is a Look at 22 of the Biggest Employers in Longview
If you're wondering who are the largest employers in the Longview, TX area, here is a look at the 22 largest employers:
If You Want an Astonishing Burger in Longview Check These Places
If you're looking for a fantastic burger in Longview here is where you should go:
Hilarious Responses to Longview Resident Wanting a Zoo in the Longview Area
Longview residents did not disappoint when it came to responding to someone wanting to start a petition to build a zoo in the area.
Longview Residents Sound Off on What They Love About Their City
This week a woman, who judging from her comments seems to be a most pleasant soon-to-be-former Californian, will be moving to Longview and reached out to her future neighbors to find out what they love about the town. And, boy, were there some great responses. From easy navigation -- thanks to the Loop -- and Friday night football, residents have got so much that they absolutely love about living here.
A Look inside Longview's Most Expensive Home
1 Thorntree Dr in Longview is the most expensive home currently on the market in Longview.