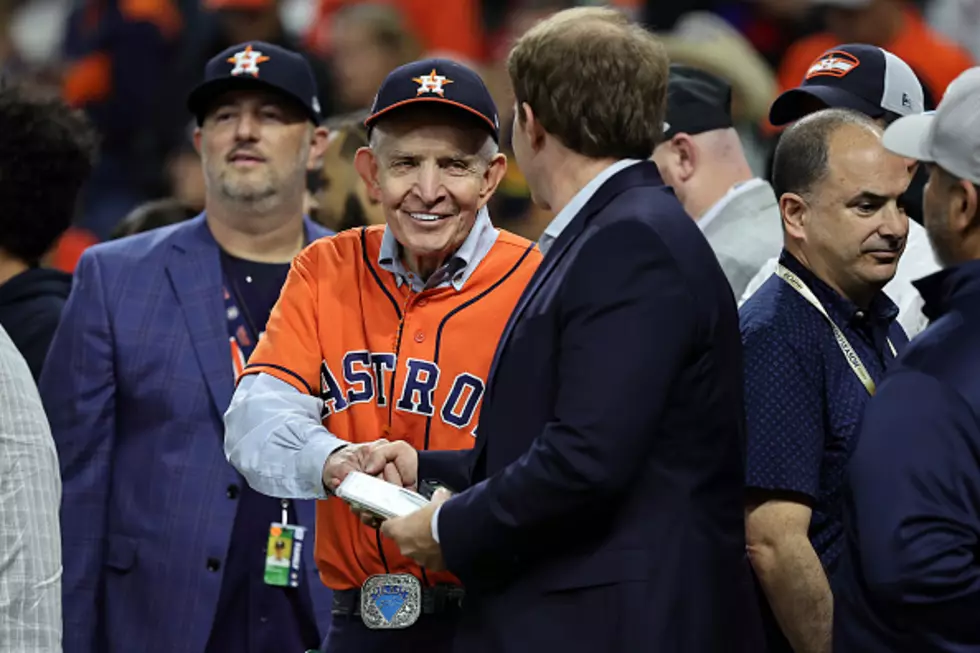 Mattress Mack Places Another Huge Bet on a Houston Team
Getty Images
Mattress Mack recently broke sports betting history by winning the largest sports bet in history. He bet $10 million and won $75 million. Maybe he is feeling lucky because he is at it again. He has just placed HALF A MILLION DOLLARS that the University of Houston men's basketball team to win the NCAA Tournament during the 2022-23 season. The current odds are 10-1 that the University of Houston to win. If that happens, he will win a total of $5 million.
He placed the bet with the BetMGM Sportsbook at the  Beau Rivage Resort & Casino in Biloxi, Miss. Mattress Mack wired the $500,000 to the casino earlier in the day before making the bet in person on Tuesday using casino chips. You do you, Mack!
In an interview with cbsports, Mack states  "I make these bets because we do promotions at the furniture store. Like if the Astros win the World Series you get your money back," He also adds. "I won $75 million on that bet, gave back $73 million to the customers and the other $2 million was expenses. It enables us to run these great promotions.
"People love them, especially with local teams like the Houston Astros and Houston Cougars. We're having fun with these sports promotions, they work very well and it makes us relevant as a furniture store."
JIM ALWAYS STEPS UP:
 If you remember back to Hurricane Harvey, Mattress Mack transformed his furniture stores into shelters for Hurricane Harvey victims providing food and water.  He also sent out his company's moving trucks to help and rescue about 200 people.  McIngvale has become a well-known figure in the city who has a history of donating to charitable causes and opening his furniture stores as shelters.
Here Is How To Blur Your Home On Google Street View