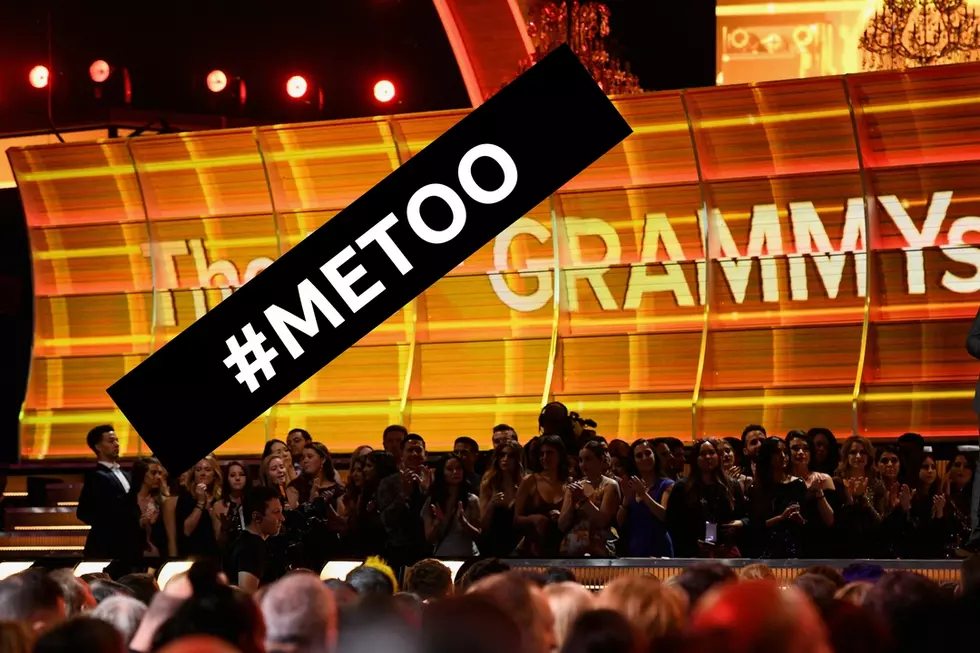 #MeToo Will Take Center Stage at the Grammys — With or Without an Invite
Getty Images
As sexual assault allegations continue to roil the waters of Hollywood, the onus has been placed on the music industry to follow suit. The Daily Beast ran an article last month proclaiming, "Russell Simmons is just the beginning," while in a recent article, Billboard pondered if music's time had finally come. In reality, these stories began festering long before the #MeToo reckoning—Dr. Luke, L.A. Reid, R. Kelly—but their impact felt much softer, more prolonged. The consequences, if any, emerged in slow, protracted ripples, while in Hollywood, they rushed through like riptides, forceful and damning.
Two weeks later, the SAG Awards maintained momentum (though less emphatically) with an all-female roster of presenters. And, over a month out from the Oscars, conversations have already turned to how film's biggest stage can keep the pace. Yet mere days away from the Grammys, there's been no mention about if or how the #MeToo movement might be addressed. (PopCrush reached out to the Recording Academy for comment, but has not yet received a response).
As an institution, the Grammys have never been especially political, but slowly, steadily, its tone has begun to shift. In 2014, it played host to dozens of same-sex couples getting married live on-air; In 2016, Kendrick Lamar delivered a rousing, Black Lives Matter-driven set; and last year's ceremony, peppered with Trump-targeted asides and poignant pleas for support, was largely considered the show's most political to date. And certainly, there's room for continuation at 2018's ceremony.
Among this year's performers are Rihanna and Kesha—both women who have endured well-documented cases of alleged sexual assault—while Tina Turner, whose ex-husband admittedly abused her for years, will receive a Lifetime Achievement Award. The Grammys may have a spotty track record when it comes to representation, but it seems like now, more than ever, the annual celebration is primed to pull its weight.
These are, of course, not issues that can be resolved with one awards show, and those far too serious to be confined to just that space, but the Grammys do present an essential tipping point. Gender inequity and predation have long inundated music, and time and time again, the industry has failed to intervene. Managers, publicists, musicians of varying genres and esteem—figures from every facet of the business have faced allegations of abuse, pre and post-Weinstein. And yet there exists a noticeable chasm between the way Hollywood and the music industry have handled them. It's not due to a shortage of stories, but a lack of pointed, purposeful solidarity. Hollywood has banded together, while the music industry remains disjointed.
The Grammys, then, represent the first time since Weinstein, since Simmons, that the music industry has a chance to share a collective voice, to gather together in front of the world and prove to everyone what they stand for. Historically, the Grammys haven't been the most inclusive space, and often, it lags far behind the cultural zeitgeist, but it does remain one of music's most visible platforms, and what it does with that platform will be critical.
Whether or not the #MeToo movement is on the Grammys' agenda ultimately won't matter: Embracing the movement could mark a pivotal change in tide, ignoring it will only make music's silence more glaring.

15-Year Flashback: Here's What The Grammys Looked Like in 2003