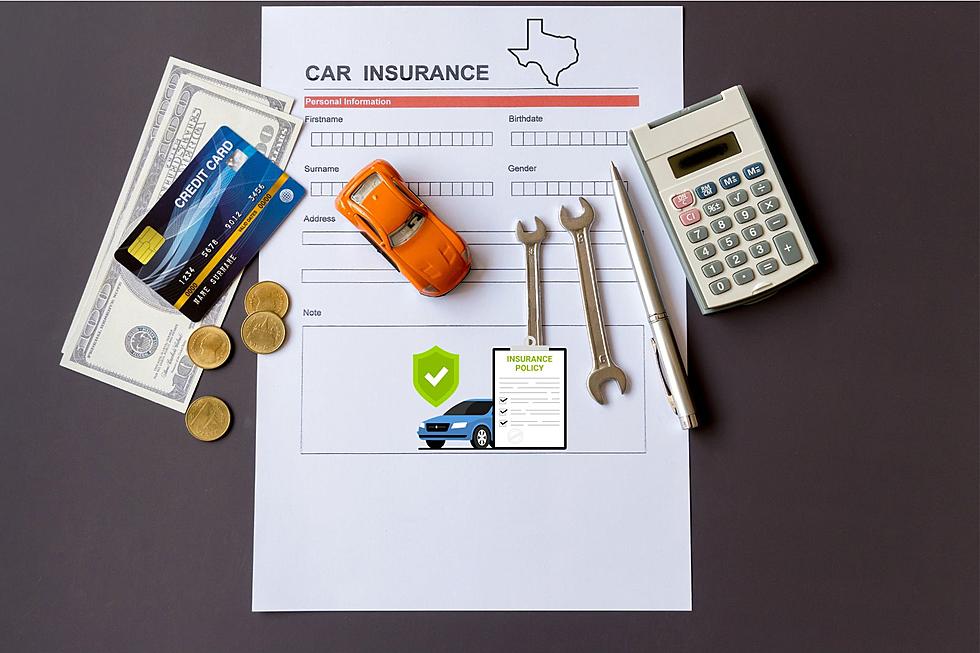 Most Expensive Vehicles to Insure in 2023 in the State of Texas
Canva
I'm certain that I am not alone feeling the crunch on the wallet as inflation is making everything cost more lately. It's not just at the grocery store or filling up the gas tank. Every aspect of life seems to be costing more, and unfortunately, we all don't get paid more just because things are costing more. Which is making everyone look at their expenses and see what can be eliminated. While car insurance is a necessity, I wanted to look at what vehicles are costing the most to insure in 2023 in the state of Texas. 
To be on the roads legally, car insurance is a must, but what makes your car insurance rates to go up? According to an article by Forbes there are multiple factors some of which have nothing to do with you. For example, if your insurance company has paid high liability auto claims for your specific vehicle that can affect your rates. The value of your car and repair costs also factors into your insurance rates. 
Other Things That Influence Your Car Insurance Rates
There are some things that affect your insurance rates that you do control such as your driving record, any recent lapse in insurance coverage, and the coverage you select for your vehicle. Make sure you talk to your agent or insurance company frequently to see what you can do to keep great coverage while trying to reduce your rates. 
Let's Look at the Most Expensive Vehicles to Insure
Remember to check with your insurance agent before purchasing any new vehicle to see how the purchase will affect your rates. Here is a look at some vehicles that cost quite a bit to insure. 
8 Most Expensive Vehicles to Insure in Texas in 2023
Here is a look at some vehicles that will come with high insurance rates in 2023.
Gallery Credit: Billy Jenkins
Best Looking State Patrol Cars In (Almost) Every State
For the past 10 years, the American Association of State Troopers has held a contest to determine which state has the best looking patrol cruiser. Nearly every state police agency submits their best photo of their sharpest patrol vehicle a chance to win the coveted cover photo on the association's annual calendar. From cop cars rushing through blizzards to vehicles on the Grand Ole Opry stage, here are this year's nominees.
Gallery Credit: Rob Carroll