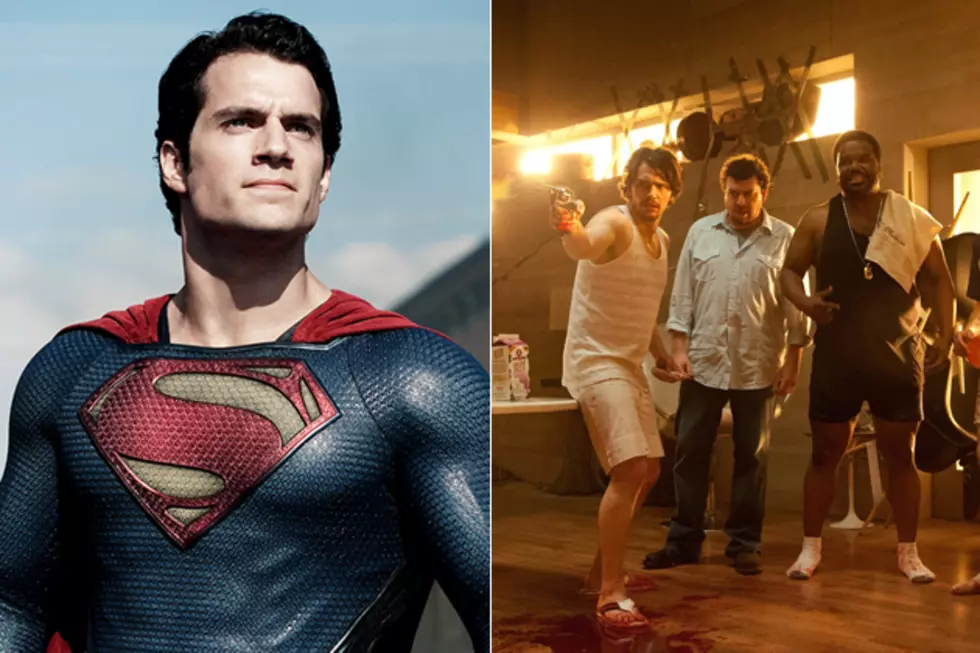 New Movies: 'Man of Steel,' 'This Is the End'
Warner Bros. / Sony
It's another big weekend at the cineplex, with the return of one of the most famous superheroes of all time, plus an end-of-the-world story about a bunch of stoners played by actors playing themselves. Should be fun whichever path you take.
'Man of Steel'
The Superman story gets a Zack ('Watchmen,' '300') Snyder-ized reboot, as Kal-el crash lands on Earth from Krypton and must decide whether to become its savior when the evil General Zod comes looking for him.
Starring Henry Cavill, Amy Adams, Michael Shannon, Russell Crowe
---
'This Is the End'
When six close friends (whom you probably recognize if you've been to the movies over the past five or so years) become trapped inside a house while the outside world starts falling apart, they must find a way to survive with hardly any supplies ... except fear.
Directed by Seth Rogen and Evan Goldberg
Starring Seth Rogen, James Franco, Craig Robinson, Jonah Hill