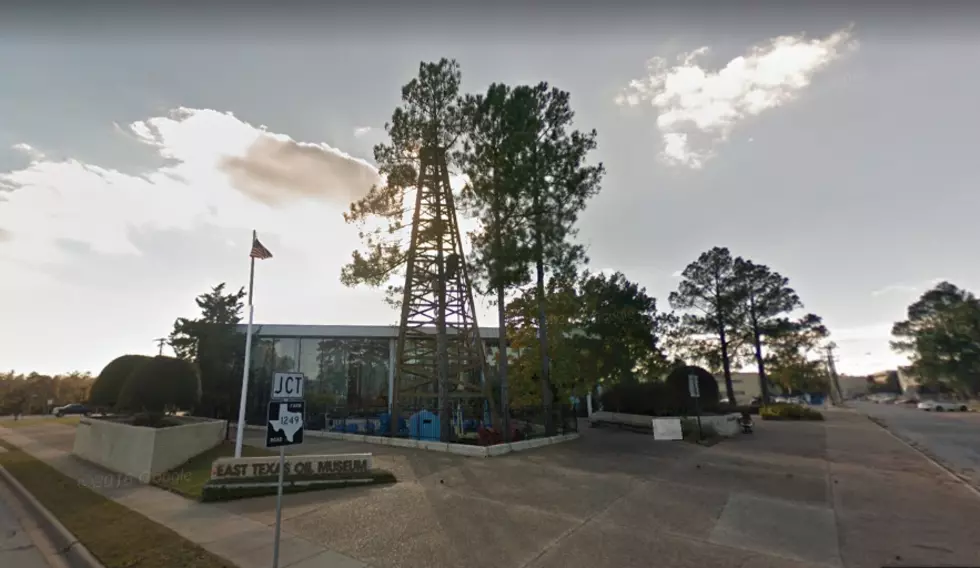 Notable Oil Derrick Coming Down in Kilgore
Google Maps
One of Kilgore's most notable oil derricks is set to come down.
In a recent Kilgore College board meeting the decision was made to remove the wooden oil derrick at the East Texas Oil Museum.
"Something happened — who knows what? It could have been the wind; it could have been an earthquake. Iit could be just about anything, but the derrick has shifted. It's showing splintered wood. It has a terrible bow in it; it's under an incredible amount of stress," Trustee Brian Nutt, chairman of the college's Property and Facilities Committee told the Longview News-Journal.
Cracks in the structure, reviewed with a drone after a severe storm on March 14, and noticeable degradation to the derricks' wooden base led to the decision.
"It's in really bad shape, and the sad reality, after having various people look at it, it's going to have to come down permanently," Nutt said. "It is too big of a threat."