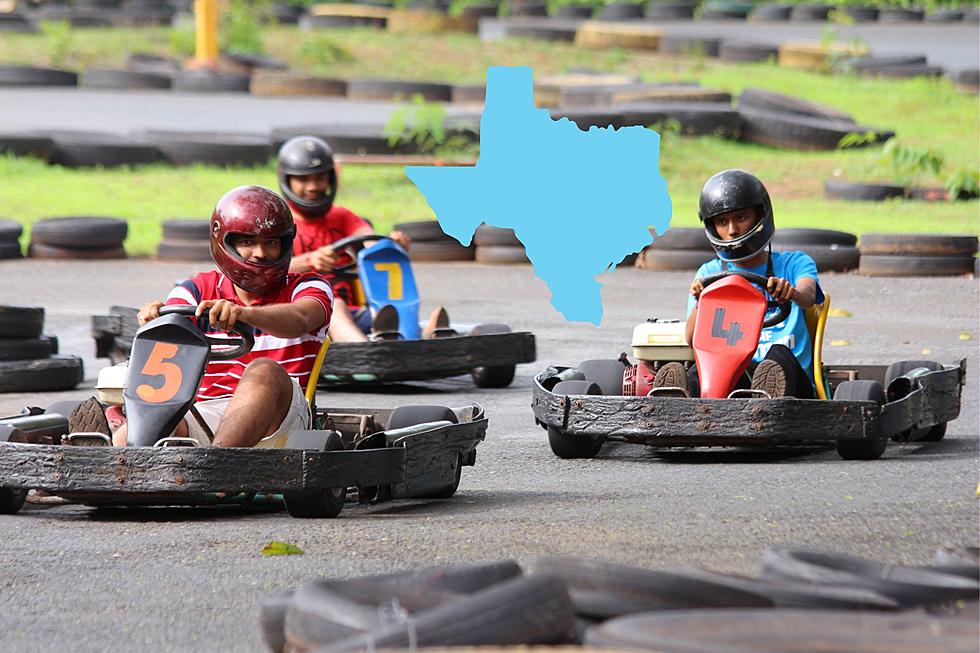 One Fun Dallas-Based Go-Kart Track Boasts The Fastest Karts in Texas
Canva
If You Have A Need For Speed, We Found The Place To Go Racing in the Dallas, TX area!
I'm not trying to brag or anything but I was one of the lucky kids that had a go-kart when I was an early teen. When I wasn't grounded from using it most of the time, I spent many an afternoon spinning around the neighborhood and back woods with my friends having a blast. I can't really recall the last time I've been in one, but I'll be hopping in the car soon to go hop in a kart at a place that's not a that far from Tyler.
Dallas Karting Complex Boasts The Fastest Karts In Texas.
Out in North Caddo Mills, TX in a pretty unassuming looking building that looks like a place where they sell or make aluminum siding, you'll find a family fun center jewel well known among go-karters called Dallas Karting Complex.
DKC provides drivers with 2 world class kart tracks designed for maximum racing excitement.
The 25 acre facility features 2 .75 Mile Long Tracks with tons of turns, plus a wide variety of top of the line rental karts for drivers of almost all ages and skill levels that cater to everyone from the competitive racer to the recreational racer just looking to have some fun with friends. There's also night racing, racing leagues and open wheel driving experiences available.
Best Of All, No experience is necessary.
Even though this place looks OFFICIAL (and it is, tons of pro karting events are held there), me you and your mama and cousin too can pull up and race. If you prefer watching from the sidelines, there are plenty of comfortable seats available and there's even a "pro shop" on site to get gear and start your own "karting" hobby.
Oh yeah, It's Just About 90 Minutes Away From Tyler.
They also have With all this fun, this close to us, I know I'm going to be pulling up soon! You can find them at 5025 Farm Road 1565 in North Caddo Mills. Open Mon-Fri: 11am-9pm and Weekends from 10am-9pm.
The Fastest Go-Karts In Texas Are 90 Minutes From East Texas
Dallas Karting Complex in North Caddo Mills has all kinds of karts and one of the largest tracks in Texas.
Tech Infused Mini Golf Bar Opening Soon In Texas
Puttshack is opening up locations in Houston and Dallas soon and this aint your mom and dad's "putt-putt"! Let's take a look inside!
First Look At "One Of A Kind Playground" Opening Up 2 Hours From Tyler, TX
The "crown jewel of playgrounds" will be located at Oran Good Park in Farmers Branch with plans to open the summer of 2023