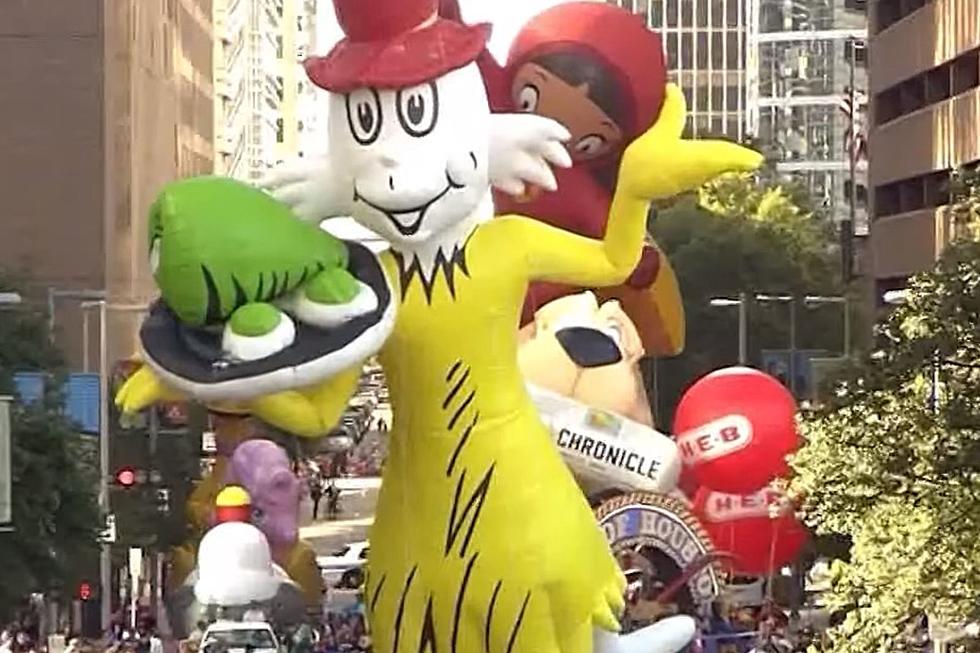 One of the Biggest U.S. Thanksgiving Parades Belongs to Texas
KHOU 11 via YouTube
If you go to Houston, Texas, every year they hold the annual H-E-B Thanksgiving Parade. If you've ever gone to the parade in person, you know just how big & festive the events are every year (except for 2020 for...well obvious reasons). And I'm not the only one saying that; people around the world agree it's one of the BIGGEST Thanksgiving parades in the entire country.
When did Houston's H-E-B Thanksgiving Parade start?
The very first Thanksgiving parade held in Houston was back in 1949, when Santa arrived at Union Station and rode his sleigh to the Foley's department store. For years it became the city's Thanksgiving tradition. You can see footage of what the parade looked like in 1968 down below (and through out the years here).
Since then it was called the Foley's Thanksgiving Parade until 1994. Now its primary sponsor is H-E-B. Today it has become not only one of the biggest Thanksgiving parades in the entire state of Texas, but it has been regarded by many people & websites (like Travel Channel) as one of the best parades to attend in the United States.
Other amazing Texas Thanksgiving parades
Of course not to be out done, many other cities hold their own incredible Thanksgiving parades. Like Dallas,
& El Paso.
We've even seen dance troops form various Texas schools perform at THE biggest Thanksgiving parade: The Macy's Thanksgiving Parade. Such schools include the University of Texas at El Paso & Midland.
Regardless if we're celebrating at home or elsewhere, Texas LOVES to celebrate Thanksgiving. So matter where you are, we hope you have a lovely holiday season; happy holidays.
LOOK: 25 Items You CAN'T Donate at Texas Goodwill Stores
Goodwill stores will generously accept many items for donations, but
they will NOT accept these items
. These are 25 various items that you can NOT donate at any Goodwill store in Texas.
Gallery Credit: Daniel Paulus
Do You Know the Nicknames of These Popular Texas Cities?
Space City, Big D, Bomb City, the Sun City...so many Texas cities have nicknames that you've heard of before & we love them. Here are some nicknames of popular Texas cities & towns.
Gallery Credit: Daniel Paulus
10 Iconic Brands that Were Actually Created in Texas
There are plenty of other brands that definitely started deep in the heart of Texas; and some of them are beloved not just by Texans but by the whole world!