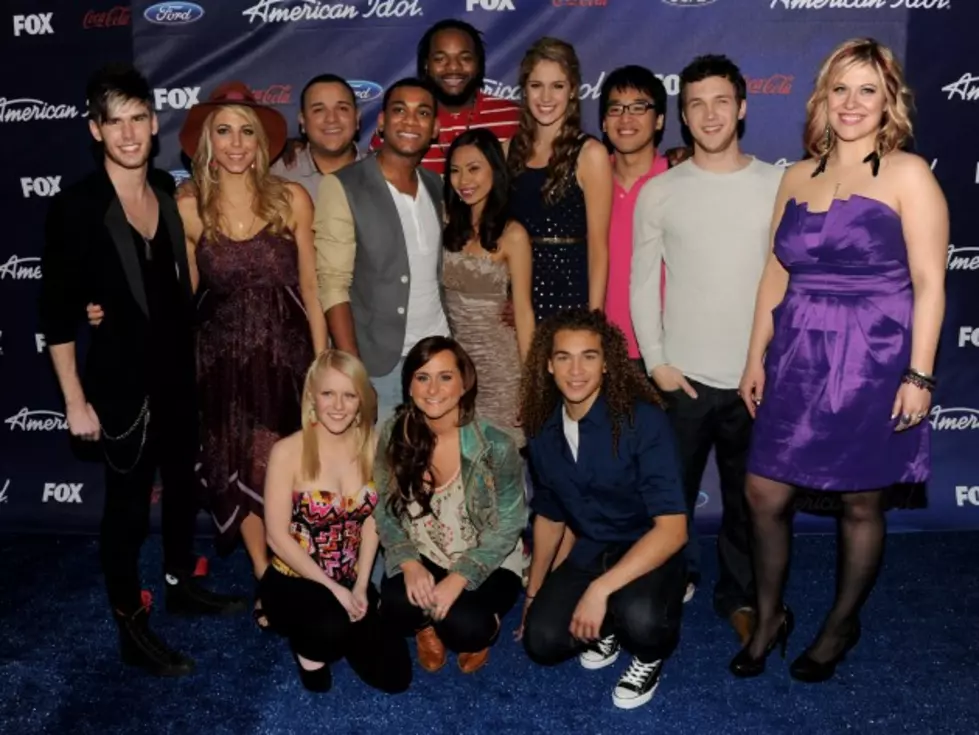 Phillip Phillips + Jessica Sanchez to Meet in 'American Idol' Finale [POLLS]
After months of auditions, amazing performances, millions of votes and plenty of tears, American Idol is down to its final two.
Phillip Phillips from Leesburg, Ga., and Jessica Sanchez, from Chula Vista, Calif., will sing for the final time Tuesday, May 22, to see who will become the next American Idol.
That meant the soulful Joshua Ledet from Louisiana was sent home Thursday in the second-to-last week of the show.
It's an incredible turnaround for Jessica Sanchez, who was eliminated last month by the voters, but judges Randy Jackson, Jennifer Lopez and Steven Tyler decided to use their save on the 16-year-old singer.
Now, she's in the final two against the Dave Matthews-esque Phillip Phillips, who stole the show Wednesday when he closed the episode with Bob Seger's "We've Got Tonight" -- easy one of the best performances of Season 11.