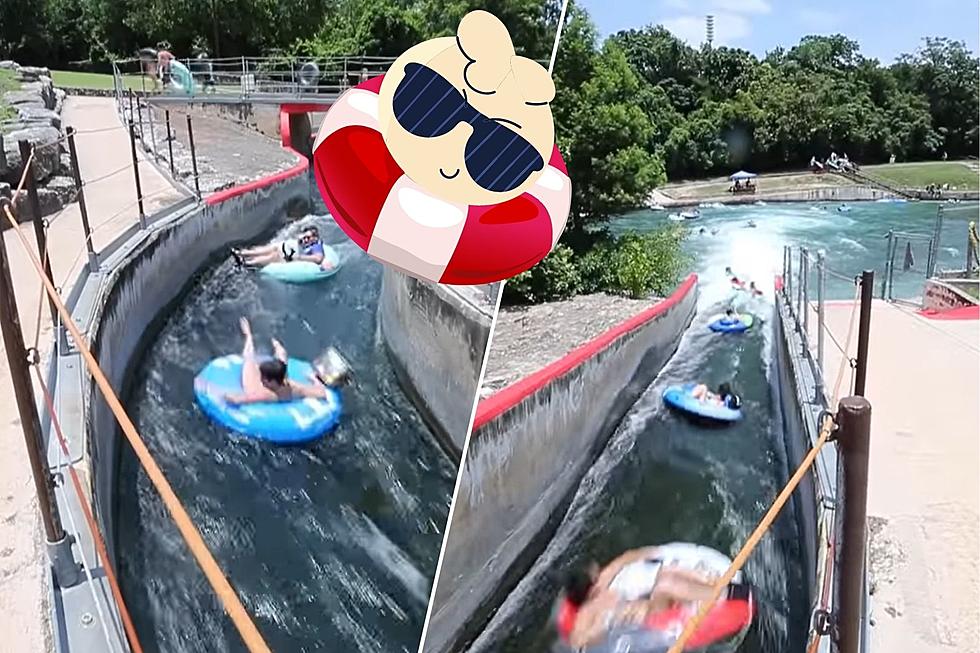 Plan a Summer Adventure at the Comal River Tube Shoot in New Braunfels, Texas
Texas Tubes via YouTube
Our summer vacation plans are starting to get finalized. That doesn't mean that a last minute addition can't be made. One of those additions should include, at least, a weekend trip to New Braunfels, Texas. We know how hot it gets in Texas so anything to cool us off is welcome, including floating a river. One river provides a unique attraction that just about anyone can enjoy.
Comal River
If your river floating plans include the Comal River, one part of that adventure includes a quick shoot around the dam. It's called the City Tube Shoot and is the longest of it's kind in the world. It's open year round but the city reminds everyone that life guards will not be on duty during off season times.
You can enter the Comal River just up river from the dam. As you get closer, you'll get directed into the tube shoot. The excitement begins as soon as you enter the shoot with the speed of the water increasing quickly. The speed of the water, just like the name of the attraction says, shoots you into the eddy. From there, you can continue down the river or get out, go around and take the shoot again.
It's a Quick Thrill Ride for Just About Anyone to Enjoy
As fun as that sounds, there are precautions to take to keep yourself safe. As with any attraction that involves water, the risk of drowning is there. There's no way to get around it. If you are a weak swimmer, wearing a life vest of some kind is highly recommended. This will help protect you if you get flipped out of your tube. There are some other rules to abide by as well:
The tube chute is on city property so no alcohol is allowed.
No hanging on the wall of the tube chute.
No canoes or kayaks.
No jumping or diving.
No styrofoam or glass.
No tubes larger than 60 inches in diameter.
Life guards are also not always on duty so basically it's swim at your own risk most of the time.
If this does sound like a good time for your family or group of friends, head over to nbtexas.org or playinnewbraunfels.com. You can get some great tips and get a preview of the City Tube Shoot in the video below.
10 Things Every East Texas Small Town has in Common
Whether growing to big for it's britches or staying the lovely small that it is, every small town has these things in common. I'm picking on my hometown of Lindale, but for this list, you will find something very similar in your small town, if not all of them.
The Most Wanted Man in Texas has a $50,000 Reward for His Arrest
Other individual rewards range from $1,000 to $7,500 for information leading to the capture of these fugitives from the law.
Here are 28 of the Most Commonly Mispronounced Texas Town Names and How to Pronounce Them
Texas has a very diverse history of settlers from all over the world. That's why some town names came be hard to pronounce even for native Texans.