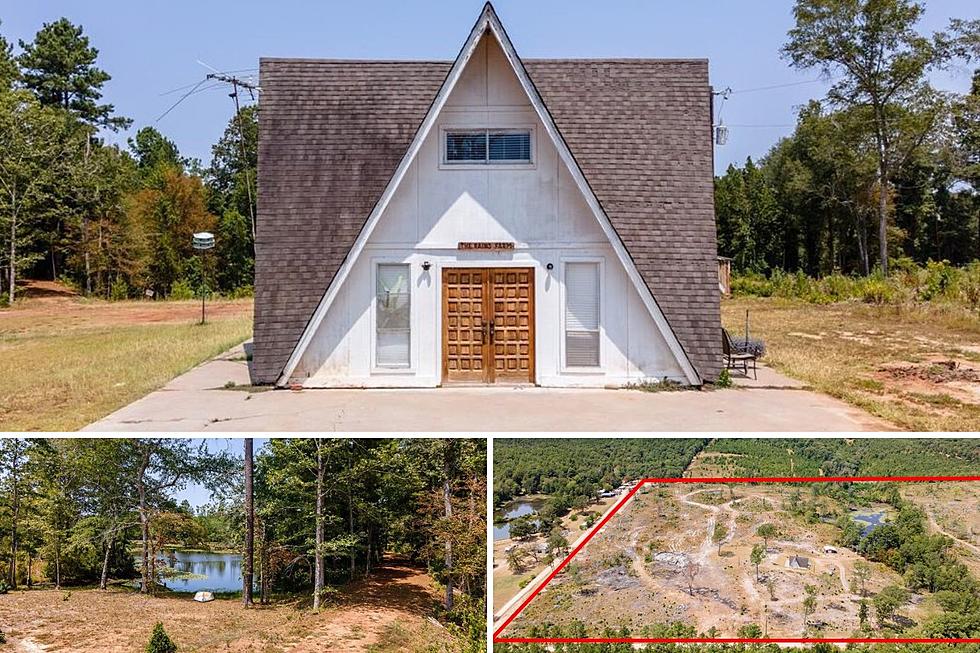 Enjoy Privacy With This One Bedroom House on 47 Acres in Rusk, Texas
Ashley Huron via realtor.com
So many people in Texas have dreams of living off the grid, with lots of land and privacy. If that's what you're looking for right now there is a piece of real estate in Rusk, Texas that might be exactly what you're looking for. The house isn't gigantic but this one bedroom, one bathroom home gives you 1,156 square feet of home with 47.3 acres of land.  
When I saw this unique property, I knew I had to share it with you because it is so unique. But whoever buys this place is going to love the peace and quiet of East Texas. It's a bit southeast of Rusk giving you even more space to enjoy. The address for this place is 559 Country Road 1110 in Rusk, Texas 75785. 
This Place is Perfect if You Love the Outdoors
Having over 47 acres of your own is something amazing but then you throw in all the nature trails and the almost 3-acre pond that is perfect for fishing and you're in heaven. The real estate listing for this property also mentions that there are outbuildings and sheds on the property which give space for outdoor equipment and tools. 
How Much For This Home and Land in Rusk?
If you're wanting 47-acres of privacy you know that it comes at a cost, this home and land in Rusk is currently listed for $600,000. But, just imagine how many people are dreaming of owning some property like this. It wouldn't shock me to see this place move quickly. Let's look at the photos of this place.  
One Bedroom House on 47-Acres in Rusk, Texas
If you're looking for peace and privacy in East Texas you should look at this property in Rusk, Texas.
Photos from Abandoned School in Rusk County, Texas
See what school was like in the 1990s as you look through these photos of an abandoned school in Rusk County, Texas.