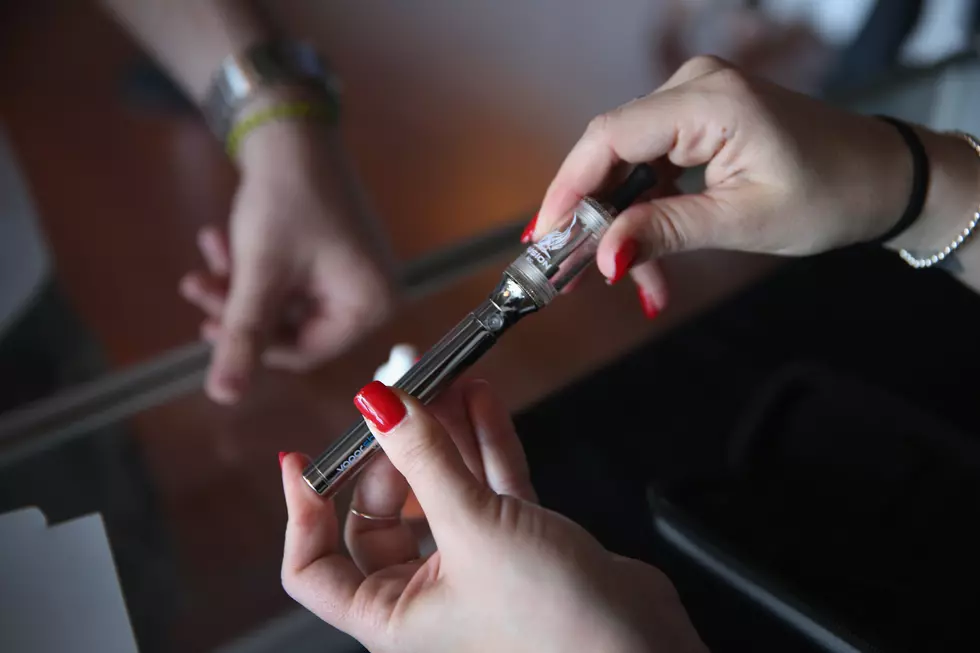 Put the Vape Away at Work, Tylerites
Joe Raedle, Getty Images
Smoking in public places in Tyler has been prohibited for a long time, and now a change has been made to the ordinance to include vaping.
"This is an issue that will impact our community for years to come," said Mayor Martin Heines.
Now, electronic devices are included as one of the prohibited means of smoking in public places and places of employment/workplaces. 
The amendment will read as follows: "Electronic Smoking Device means an electronic, mechanical heating element or battery-operated device that delivers nicotine or other substances for inhalation. This term shall include every variation and type of such devices whether they are manufactured, distributed, marketed or sold as an electronic cigarette, an electronic cigar, an electronic cigarillo, an electronic pipe, an electronic hookah or any other product name or descriptor."
In the press release announcing the change, the City of Tyler states it is taking a proactive stance to improve the public health, by eliminating smoking in public places of employment.