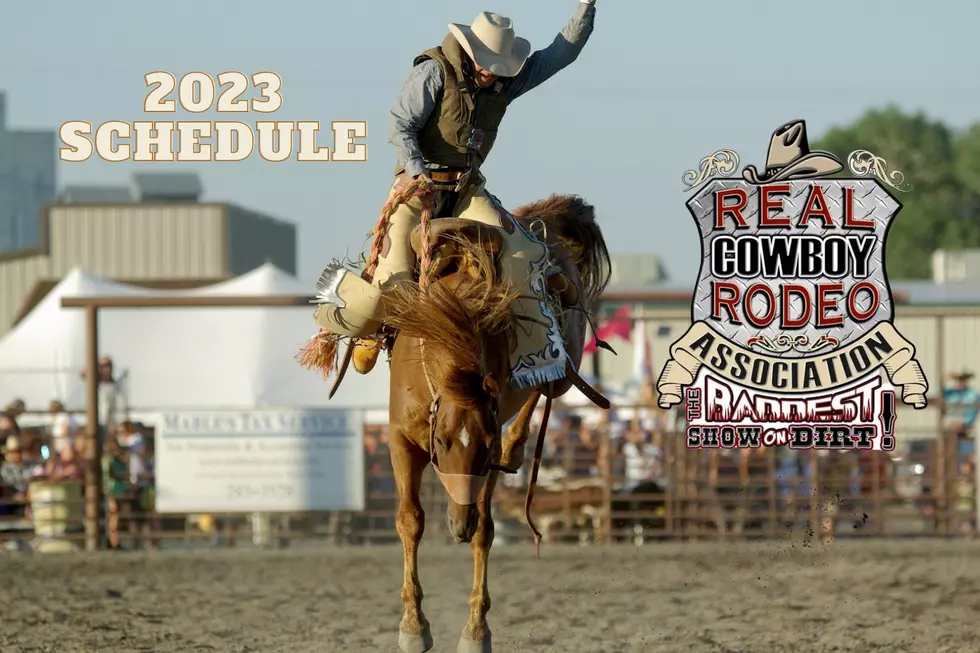 RCA Rodeo's 2023 Tour Schedule Includes Stops In Longview, TX
Canva
It's called "The Baddest Show On Dirt" for a reason!
You don't have to be a "cowboy or cowgirl" or even have to like "Country" music to enjoy all the excitement of going to the rodeo. ESPECIALLY The Real Cowboy Association's annual rodeos because not only are they about the competitions, thousands turn out annually to their events because its really one big PARTY!
The RCA Recently Announced Its 2023 Tour Schedule!
You don't want to miss the RCA Rodeo when it comes to your area this year filled exciting moments of cowboys and cowgirls competing for 1st place and awards. These wranglers travel from state to state not only to compete, but to also enjoy family fun entertainment. There's several events including ladies and juniors Barrel Racing, Jr. and Old Timers Breakaway, Team roping, Ladies Steer Undecorating, Steer Wrestling, Calf roping, pony express and bull riding!
The Tour Kicks Off In June In Longview
The first stop on the RCA is right here in East Texas at The 30th Annual Longview Juneteenth Black Rodeo happening at the Longview Fairground on June 24th. Almost a month later on July 15th, they are back at the Longview Fairgrounds for The Real Cowboy Association Southern Soul Black Rodeo.
In August, The Tour Moves To The Gulf Coast!
On August 5th, the tour moves to the Mississippi Coast Coliseum in Biloxi, MS for the Mississippi Coast Annual Black Rodeo before returning to Texas on September 16th for the Montgomery County Black Rodeo at The Lone Star Expo Center in Conroe.
The Tour Wraps Up In November With The Finals!
Finally, the tour wraps up in Shreveport/Bossier City, Louisiana for the National Black Rodeo Finals featuring the best of the best cowboys and cowboys competing for a championship and so much more! If you want to keep up with what's going on with the Real Cowboy Association, visit their website for more details!
Big Stars Bringing Tours To Texas In 2023
Check Out This List Of Stars That Will Be Performing In Texas in 2023.
Photos From The Tyler Metro Chamber's 2022 Community Image Awards
The Most Expensive Home For Sale In Gun Barrel City, TX Is A Lakeside Beauty
Priced at just over $3 Million Dollars, this home "on deep open water" comes with everything you need to have fun on the lake.