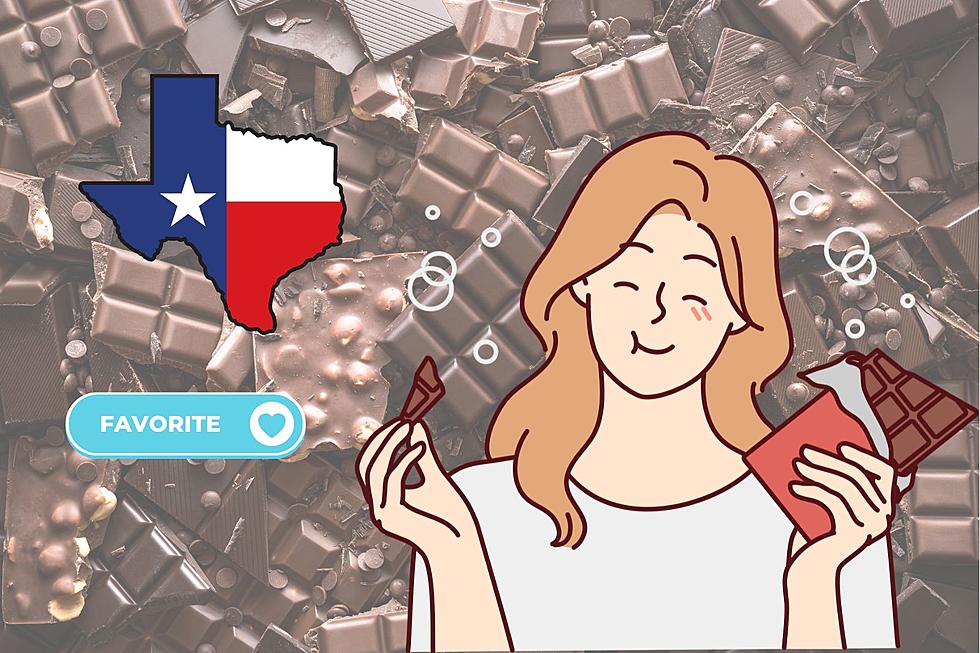 Really? The Most Popular Candy Bar in Texas is Not Very Exciting
Canva
While I try not to buy too many candy bars anymore, (because I have no self-control and I will devour most candy bars in just seconds), we all still have our favorites. I've always been a fan of chewy candies but when it comes to candy bars like most people my number one choice is probably anything that says the name Reese's on the label. They seem to have figured out the perfect combination of peanut butter and chocolate but according to menu-price.net Reese's candy products are not the most popular in the state of Texas. So, what came in at the top spot? 
With so many delicious options it's okay that Texas didn't have Reese's as the most popular candy, but you would think it's probably going to be Snickers, Kit Kat or maybe even Twix but all of those answers are wrong. According to the food-based website the most popular candy in the state of Texas is actually just the plain ol' Hershey's bar. 
It's a Classic but a Bit Boring
Hershey's is and always will be one of the original candy bars, they have a great milk chocolate flavor to their candy bar. It's a solid choice but still a little boring when you look at all the candy bar options that are available.  
Do You Agree?
Maybe I am being a little too harsh, but I just don't think that the regular Hershey's bar should take the top spot. There were six other states that also had Hershey's as the most popular candy bar in their state. The most popular candy bar was the Milky Way which was the top candy bar in eight states. 
Do you agree, do you think the Hershey's bar is the most popular candy bar in the state of Texas? 
Every Movie Theater Candy, Ranked From Worst to Best
The Top 10 Most Popular Types of Halloween Candy in America
America's favorite types of Halloween candy range from candy corn to M&Ms. Here are America's favorite kinds of Halloween candy, starting with number 10 working our way to the number one most popular type of Halloween candy.