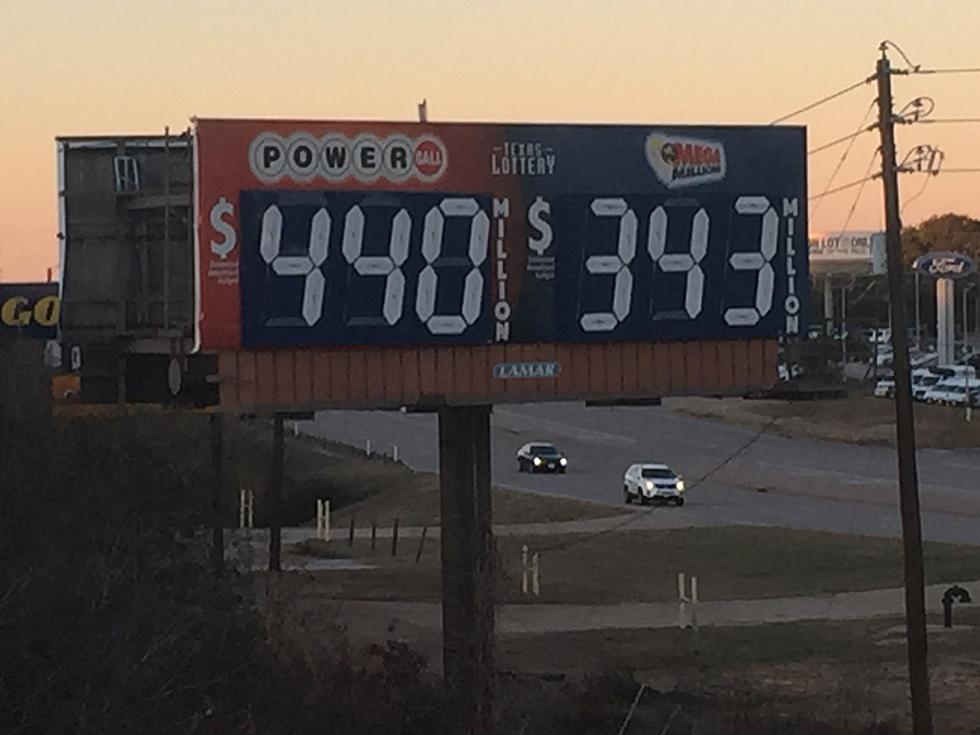 Ring In 2018 With A Huge Lottery Win
Lucky Larry, Mix 93-1
I've heard it all my life - you've got to spend money to make money! In this case, spending as little as two bucks could win you more than $340,000 to $440,000!
The Mega Millions and Powerball lottery jackpots are on the rise again! The combine jackpot total of both lotteries is a little more than $750,000 and winning one or even both of them would make for a great 2018!
The next Mega Millions lottery numbers will be drawn tonight at 11 p.m. Eastern (Tuesday, January 2nd). You have until 9 p.m. tonight to pick those important five numbers from balls labeled 1 to 70 and then one more number from balls labeled 1 to 25! Those six numbers on that ticket you paid $2 for could win you anywhere from $2 all the way up to $343 million! You're odds on winning the jackpot are astronomical, but not impossible. They're 1 in 302,575,350!
If you're looking for larger jackpot, then the Powerball Lottery should be calling your name because this Wednesday's drawing is sitting at $440 million bucks! Here you have until 9 p.m. on Wednesday to pick your five favorite numbers between 1 and 69 and then your favorite number between 1 and 26! If you can correctly predict which six lottery balls will pop out of the hopper, you'll win the $440 million jackpot! Now your odds on doing that are better than Mega Millions, but not impossible! They're 1 in 292,201,338!
So for as little as $2, you could become the next big winner, because all it takes is one sequence of numbers that you choose to pay off in a big way!