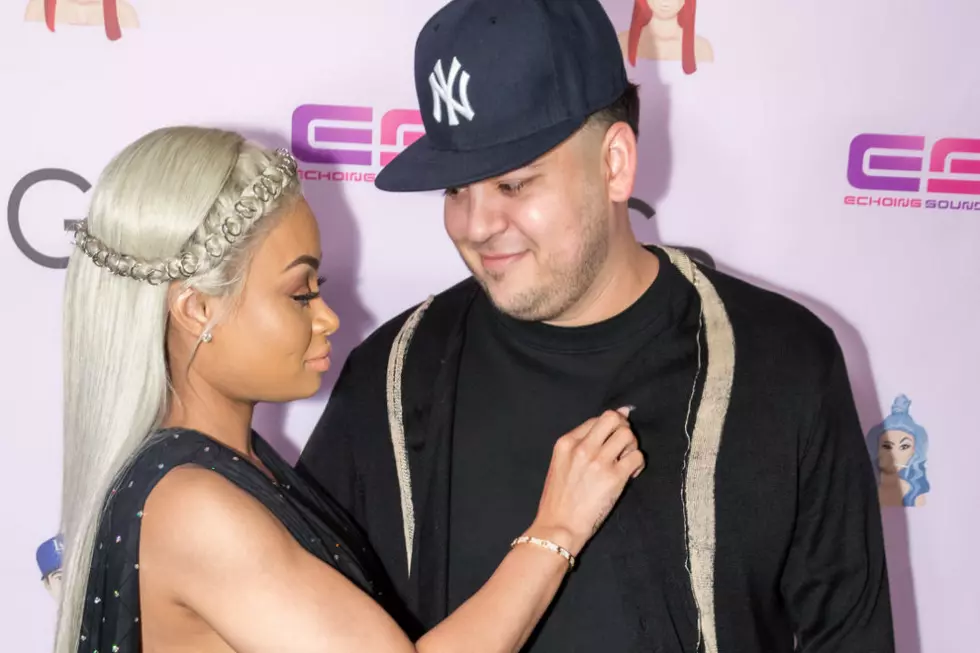 Rob Kardashian on Blac Chyna: 'She Got Me Through My Darkest Times'
Greg Doherty, Getty Images
The couple opened up about their relationship in an upcoming issue of PEOPLE, likely to garner press in preparation for their forthcoming reality show Rob and Chyna.
Rob -- who made headlines for his sudden departure from the spotlight, following reports of depression and weight gain that resulted in diabetes -- credits Chyna with giving him a more positive outlook on life.
"She got me through my darkest times," he told the publication. "I wasn't happy in my own skin. I missed out on so many things.
"I've been friends with Chyna for a long time," he continued. "She was someone I reached out to for advice. She would cook for me and we'd just talk. She's surrounded me with a lot of positivity. From the moment we met, I knew I wanted to be more than friends."
Chyna says she never attempted to change Rob and only offered him support.
"I saw Rob was willing to better himself," she said. "I had never wanted to be tough. I never wanted to change him."
And Rob, whose newfound reclusion became a storyline on his family's reality show Keeping Up With the Kardashians, says Chyna helped him get out of the house: "Chyna definitely motivates me. Being with her got me over the insecurity of being out in public."
"There were definitely dark days for me, and I'm still not fully happy looking at myself in the mirror," he continued. "But I'm working towards that. And I'm happy."
Who Is Blac Chyna? From Video Vixen to Newest Kardashian