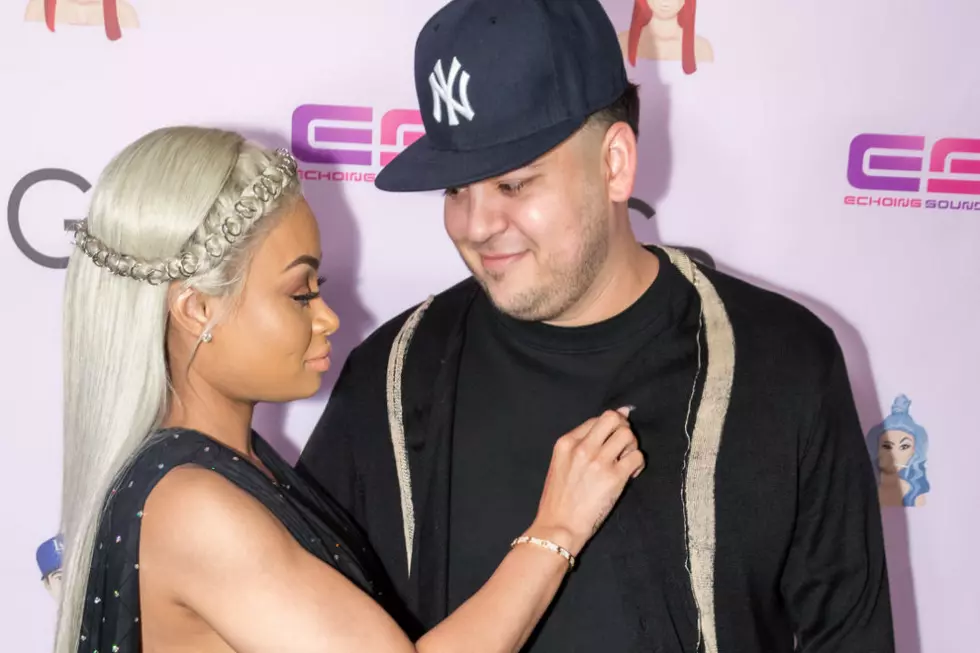 Rob Kardashian Deletes All Photos of Blac Chyna From Instagram
Greg Doherty, Getty Images
Rob also unfollowed his fiancee's account briefly, according to PEOPLE, but he re-followed it shortly after.
"They filmed over the weekend and had an argument," a source reportedly told PEOPLE. "Rob tends to blow up and react very fast…They have rushed their relationship so much."
But the source maintains a permanent split between the couple is unlikely.
"They are both very excited about the baby," the source continued. "It's hard to see Rob and Chyna actually splitting. Rob is looking forward to becoming a dad. It would take a lot for him to break up with her."
Rob and Blac Chyna first announced their engagement back in April, several months after they began dating. They then revealed they were expecting their first child a month later, and would begin filming their own reality show to document their time together. The six-part docuseries, which will be titled Rob and Chyna, is set to air later this year.
And for those of you wondering whether they're having a boy or a girl, fear not: The couple announced that, too. They're reportedly preparing to welcome home a baby girl, according to a source close to the family.
Who Is Blac Chyna? From Video Vixen to Newest Kardashian