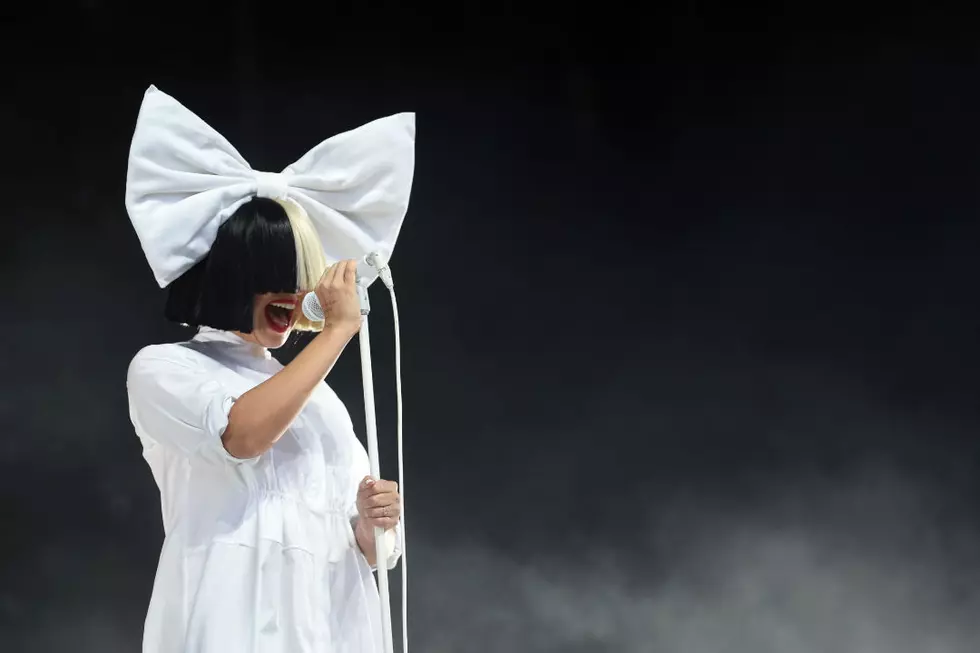 Sia Sates 'Hamilton' Fans With New 'Satisfied' Cover, Feat. Miguel + Queen Latifah
Stuart C. Wilson, Getty Images
Kelly Clarkson's quiet uptown is about to get a little louder — Sia's Hamilton Mixtape cover of the acclaimed Broadway show's "Satisfied" is here, and it's ready to roar.
Released today (November 11), the song underscores Sia's talent for bellowy wails and lightning-quick phrasing (Hamilton creator Lin-Manuel has been fawning over Sia's skill on Twitter since the track's release). And "Satisfied" gets additional firepower from Miguel and Queen Latfiah, the latter of whom's rap is simply arresting.
"Satisfied," which debuted with Hamilton in 2015, appears in the show's first act, and is delivered by Angelica Schuyler (originally played by Renée Elise Goldsberry) as she addresses the titular Alexander Hamilton with rapid-fire verses.
Miranda told The Hollywood Reporter in August 2015 that the song was among the most difficult he's ever written, and that Goldsberry's performance consistently bowled him over.
"The lyrics...are some of the most intricate I've ever written," he said. "I can't even rap them, but Renée Elise Goldsberry, who plays Angelica — that's her conversational speed. That's how fast she thinks. You really get the sense that Angelica's the smartest person in the room, and she reads Hamilton within a moment of meeting him."
Share your thoughts on "Satisfied" in the comments.
This Is What Sia's Often Obscured Face Really Looks Like: