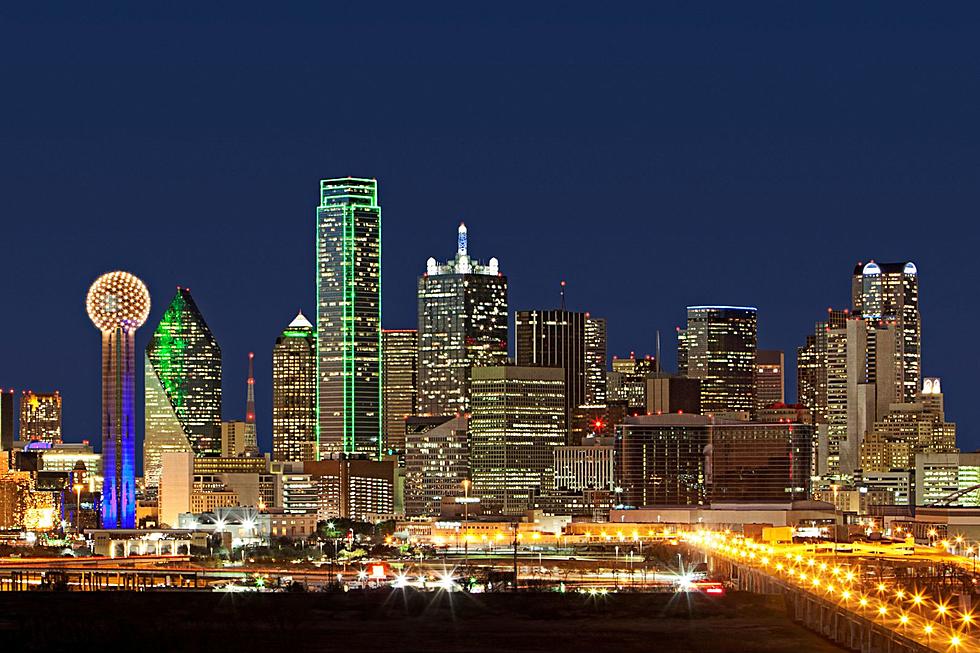 Something That Hasn't Happened for Dallas Since '10 Will Happen on Monday
Canva
The last time this happened in Dallas, TX, iPads were brand new, a dozen eggs cost $1.37, Justin Bieber's "Baby" dominated the charts, Angry Birds dominated our screen time, and Barack Obama was in his first term as President of the United States.
Any guesses?
With The Texas Rangers back in the World Series, extending their season, The Dallas Mavericks NBA season tipping off this week, the NHL season and the Dallas Stars quest for The Stanley Cup underway, and of course The Dallas Cowboy coming out of their Bye Week, every major Dallas sports team is in season right now, which hasn't happened since 2010, but that's not all.
This coming Monday (Oct. 30), every single major Dallas sports team is not just in season, but aside from the Cowboys who play on Sunday, will be in action.
Dallas Stars will be hosting the Columbus Blue Jackets at American Airlines Center, the Dallas Mavericks will be on the road taking on the Memphis Grizzlies, and Game 3 of the World Series between The Rangers and Diamondbacks will be happening in Arizona. If only The Cowboys vs. Rams game was a Monday Night Football game.
Still pretty cool though.
Love Texas and Red Dirt music? Download the Radio Texas, LIVE! ANDROID, or IOS app, and use it to stream Zach Bryan, Cody Johnson, Whiskey Myers, Koe Wetzel, Flatland Cavalry, Shane Smith & The Saints and all the rest of your favorites without commercial interruption. Be sure to give my podcast a listen, Buddy Logan's Aircheck is available to stream or download everywhere that fine podcasts can be found.
Let's Look Inside Dak Prescott's Amazing Home in Prosper, Texas
Being the face of the most lucrative sports team in America is not easy, but it does pay very well. Last year Dak Prescott finally inked his big deal with America's Team, but he's been living in his Prosper, TX home since '19.