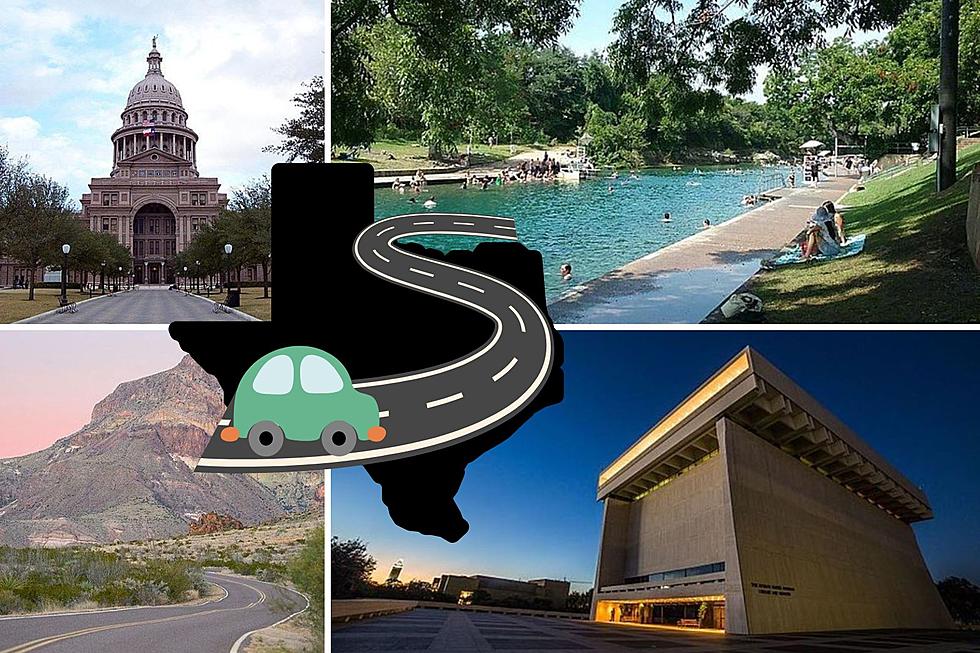 Take A Texas Road Trip To One Of These Free Attractions
canva/Wikimedia Commons
Free and fun
Last trip of summer
One last road trip
With the summer already winding down, it's time to get in that last trip. Some school districts have already started back to school, so the roads should be a bit clearer.
This coming weekend (August 11 - 13, 2023) is our Texas tax-free weekend. You can get must-have clothing, footwear, school supplies, and backpacks tax-free.
Many families living in rural parts of Texas hit the big city right before school starts for some last-minute back-to-school clothing purchases. This would be a perfect time to do some shopping, while exploring all Texas has to offer in the larger cities.
Great Attractions In Houston And Dallas, Texas While You Shop
Shopping locally is always a big thing for me every chance I get. That said, some things that I want/need aren't always available.
I don't gripe about it; I just make a trip out of it. If you are already dropping a ton of cash on eating out and back-to-school shopping, it's a great idea to take some of the free attractions in the Lone Star State.
Some of these destinations may be familiar to you, but serve as a great reminder of things you could do while shopping out of town with the family. If you are taking to the Texas roads this weekend, take a look at the full list of these 13 fun paces to see right here in Texas.
Make some great memories with your family this weekend using this list as a great idea starter.
13 Fun Attractions That are Free to Visit in Texas
Here is a look at some really fun activities to enjoy with friends and family in the state of Texas that won't cost you anything.
Family Friendly Events in Texas You Need to Attend
Here is a look at some of the best family friendly events found in the state of Texas.
9 Beautiful Roads to Drive Down in East Texas
After asking Chat GPT for help, here is a list of beautiful roads that you should drive on if you're in East Texas.