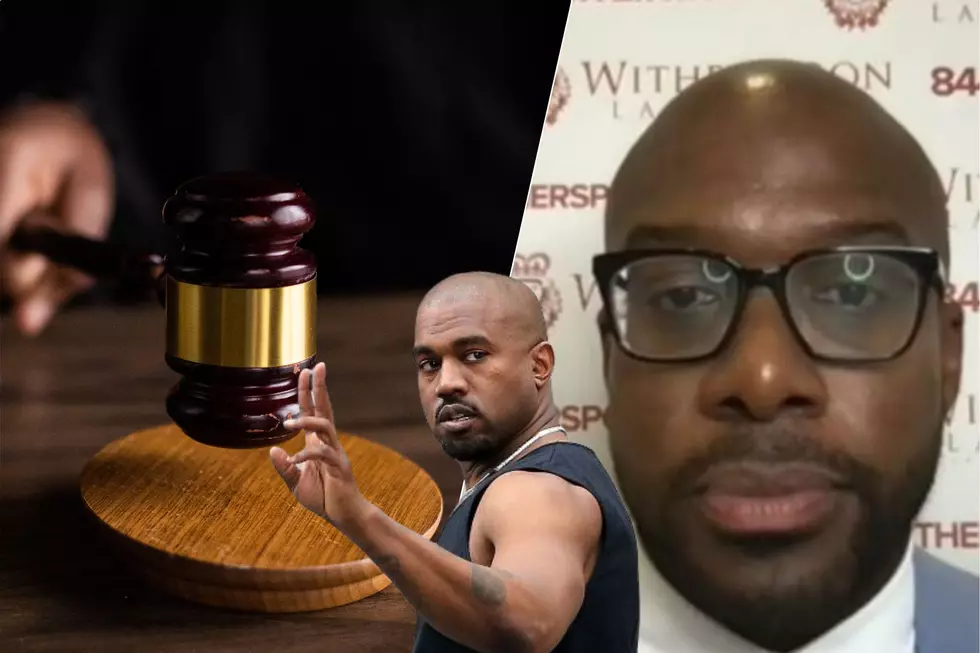 Texas Based Lawyers For George Floyd's Family Explain Lawsuit Against Kanye West
Canva
Kanye West Has Been Dominating Headlines For His Outrageous Behavior And The Family Of George Floyd Is Taking Him To Court.
Everywhere you look up, Kanye West is the topic of conversation for statements he's been making lately on a variety of topics on various TV shows and podcasts. His statements have outraged just about everyone from the Black and Jewish communities to even his closest allies who are starting to distance themselves from him.
West's Recent Comments On A Podcast About The Death Of George Floyd Was The Most Recent Incident That Has Sparked Outrage.
As we reported to you earlier, the rapper appeared on the Oct. 15 episode of "The Drink Champs" Podcast where he disputed the cause of death for George Floyd, a Black man murdered by a White police officer in Minneapolis, Minn. in 2020. Floyd was killed when the officer, Derek Chauvin, kneeled on Floyd's neck for nine minutes. Despite Chauvin being convicted of murdering Floyd last year and also being held responsible for Floyd's death in civil court, Kanye sat on Drink Champs and claimed fentanyl was the cause of death, a talking point he took from Candace Owens' new documentary The Greatest Lie Ever Sold: George Floyd and the Rise of BLM.
Dallas Based Witherspoon Law Group revealed it has been retained by George Floyd's partner Roxie Washington on behalf of Floyd's daughter and plans to file a $250 Million Dollar Lawsuit Against The Rapper.
The Witherspoon Law Group released in a statement. "During the podcast interview, Kanye West stated malicious falsehoods about George Floyd to profit from Mr. Floyd's horrendous death and his family's trauma. The full interview has since been removed from YouTube and Revolt TV, but clips of the rapper's rant continue to be viewed and shared on social media platforms by millions across the globe."
Attorneys Nuru Witherspoon and Harper Williams Explain Why They Are Filing The Lawsuit In An Interview.
Shani Scott with Media Room 360 was the first to sit down with two of the attorneys representing the Floyd Family and asked them to explain the reasons they are filing the lawsuit against West and you can check out the interview above.
See People Who Have Come Out Against Kanye West Recently
See People Who Have Defended Kanye West Recently
5 Items Banned from Landfills in Texas
You cannot just throw these items away with you normal garbage.