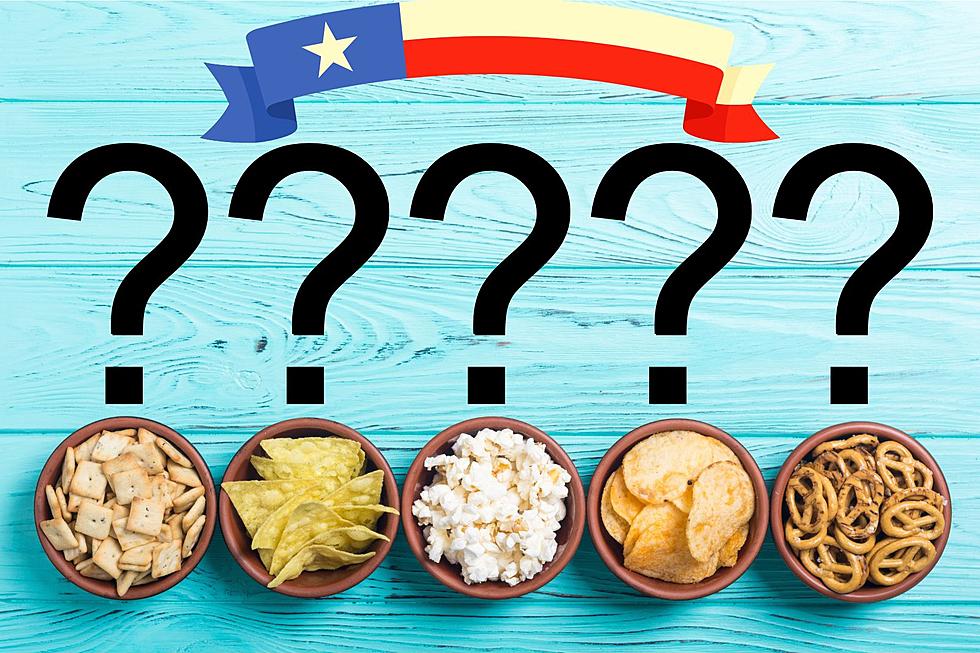 Texas' Favorite Snack Comes From One Familiar Business
Canva
With such a big state, there's a lot of food in the Lone Star State to go around. But sometimes we aren't exactly hungry for a full meal. So we turn to eating something small to tide ourselves over until we get actual food.
However, there's a lot of snacks for us to choose from in the Texas aren't there? Almost too many to eat if we are being honest. Kolaches and jerky to name a few.
But could there be one snack that is the tastiest and most wanted of all for the Lone Star State? As it turns out, yes there is!
The Most Favorite Snack In Texas, Can You Guess It?
To find out what Texans crave the most, we turn to Food And Wine for the answer. They discovered not just Texas's favorite snack, but every state's favorite item to munch on. So you're probably wondering what it could be right?
We've discussed in the past what the favorite road trip snack in the state. Could the metaphorical lightning struck twice? If it did, it might some Texans shake their heads. Thankfully, we're happy to report that isn't the case.
No, as it turns out, a Texas Original owns the rights the state favorite snack. Which one you ask? Well it involves a very recognizable beaver.
Buc-ee's was given the nod, and their Beaver Nuggets were described as the favorite of the state. They were described as "not for the fate-of-teeth."
So one question remains...who's hungry for Beaver Nuggets???
What A Joy! These Are The Happiest Cities In The State Of Texas
You can find happy Texans everywhere, but where are the truly happiest?
7 Texas Stereotypes Every Non Texan Gets Wrong
These are the 7 things everyone gets wrong about Texans according to
MyHighPlains.com
.
10 Best Places To Enjoy Guacamole In Texas
10 restaurants where you can enjoy very good guacamole in Temple, Texas, And Belton.
Ten Habits Every 'Real' Texan Can't Break