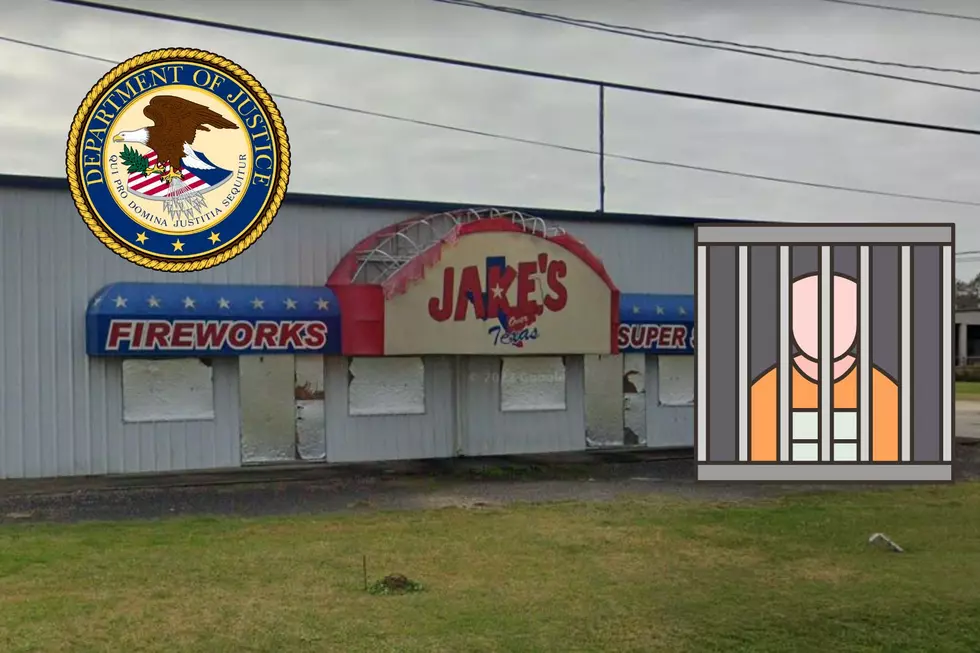 Texas Fireworks Store Owner Sentenced To Prison For Drug Trafficking
canva
The owner of Texas fireworks store has been sentenced to federal prison for drug trafficking violations in the Eastern District of Texas according to the Department Of Justice.
According to information presented in court, Jake Daughtry was the owner and operator of Right Price Chemicals, a business located in Nederland that sold chemicals nationwide and a seasonal fireworks business called "Jake's Fireworks" in the same location.
An investigation of the organization began in 2018 when DEA agents in Florida intercepted mail parcels sent from Right Price Chemicals.
The mail contained a chemical identified as 1,4 butanediol, commonly referred to as "BDO."  BDO is a chemical  not intended for human consumption but when its ingested, it immediately metabolizes into GHB also known as the date-rape drug, with the same effects, causing potential overdoses, addiction, and death.
 At least two people died after consuming BDO sold by Right Price Chemicals.
Customers from all over the United States were able to order quantities of BDO from the Right Price Chemicals website in small amounts to use for personal consumption. The Daughtry's continued to sell BDO even after becoming aware that some customers were ingesting the substance for its' narcotic effect, rather than using it for its intended commercial purpose.
Eight people were arrested on federal drug trafficking and money laundering charges following the raid on Jake's Fireworks retailer on July 15, 2020.
Daughtry and several members of his family who worked for him, were indicted by a federal grand jury on June 3, 2020.
Agents determined that since 2016, Right Price Chemicals had distributed approximately 7,000 gallons of BDO over thousands of orders, and that those sales generated $4.5 million. Jake, Joe Daughtry, Sandra Daughtry, and Kip Daughtry agreed to the entry of a permanent injunction that prohibits them, or Right Price Chemicals, to ever sell or distribute BDO to anyone, anywhere, at any point in the future.
Jake Daughtry pleaded guilty on Jan. 18, 2022, to conspiracy to possess with intent to distribute a date rape drug over the internet to an unauthorized purchaser.
Jake Daughtry was sentenced to 180 months which equals to 15 years in federal prison on Tuesday (Nov. 15th). Kip William Daughtry, 48, of Vidor, also pleaded guilty to "possession with intent to distribute a controlled substance analogue" and faces up to 20 years in prison.
Amazing Property For Sale in Mabank, Texas
This amazing property could be a huge money maker as a vacation rental.
This Graham, Texas Ranch is Perfect to Live Out Your Yellowstone Fantasies
Yellowstone is THE show to watch right now which leads many to dream of having their own Yellowstone type property.
Reality Show that Best Matches an East Texas City
We decided to have a little fun and match several East Texas cities with a reality show that best encapsulates that town. Have a sense of humor with some of the matches, please.