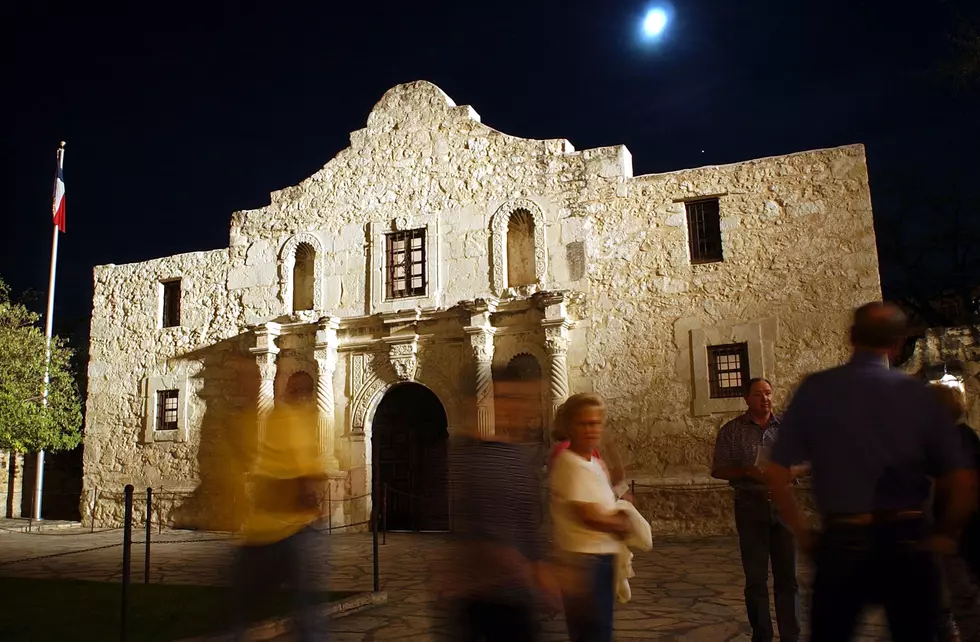 The Alamo Treasure Roadshow in Tyler Wednesday
Jill Torrance / Getty Images
All throughout this month of April, The Alamo Treasure Roadshow has been and will be traveling across Texas. It will stop in Tyler Wednesday night, April 18.
It is an opportunity to learn more about the mission that was the hub of the battle for Texas' independence from Mexico.
Also, if you have any artifacts, family stories or documents that are connected to the battle at the Alamo, curators will be on hand to meet with you.
The event begins Wednesday night, April 18, at 6 P.M. at the Tyler ISD Career and Technology Center on Earl Campbell Drive in Tyler.
You can get more details at thealamo.org.