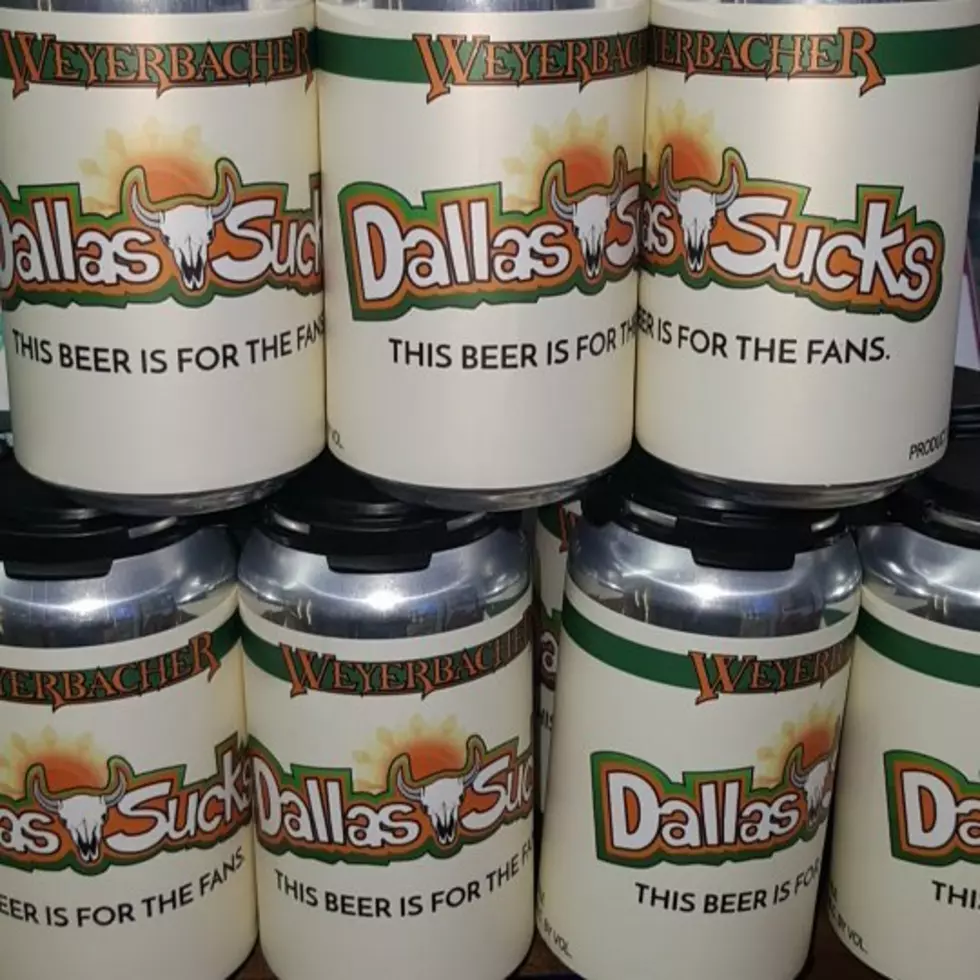 The Battle of the Beers Brewing Between Dallas and Philadelphia
Metro Craft Beer Headquaters Facebook
We know the spanking the Cowboys received from the Eagles Sunday night in Arlington, 37-9.
And as much as it hurts this die hard Cowboys fan to say, the Philadelphia Eagles are a good team. It doesn't mean I have to like them. They've started like this before but each time they fell short of a Superbowl win.
And they are still the only NFC East team to not win a championship.
But I digress.

There was another battle brewing (pun intended) this past weekend.
The Weyerbacher Brewing Company in Pennsylvania created a beer called "Dallas Sucks" according to nbcphiladelphia.com.
Of course, the big question, is it a good beer? Probably not. But, I'd like to get my hands on it just to taste it.
In response, the Noble Rey Brewing Company in Dallas has "Eagles Tears" beer. It is described on their website,
This sounds like it tastes good.
Gotta love NFC East rivalries. Really, I don't care what team you're a fan of, as long as it's not Washington, New York or Philly. Go Cowboys!