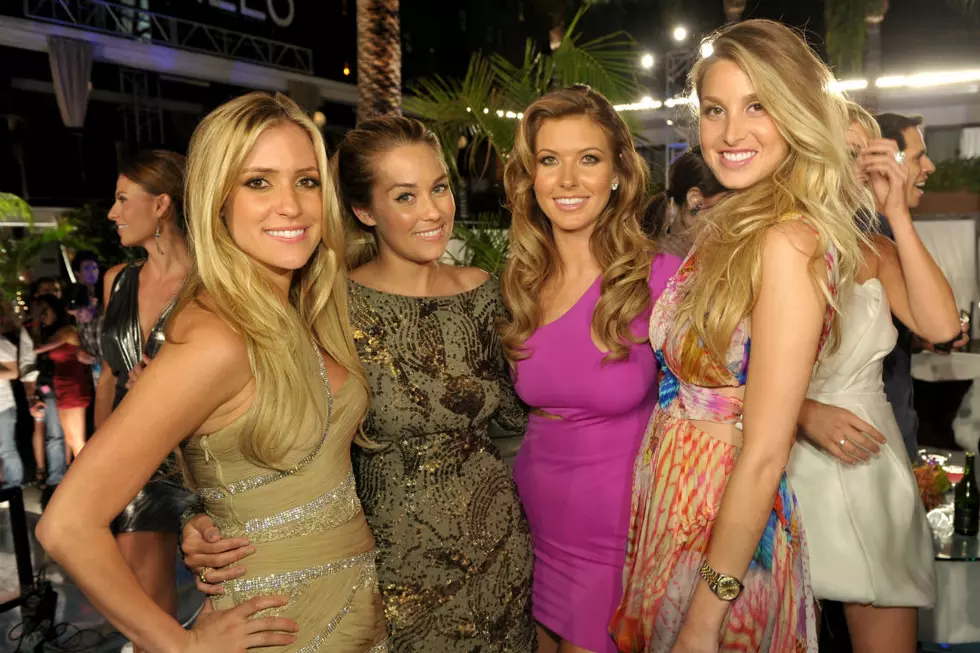 Even 'Hills' Producers Were Pissed Lauren Didn't Go to Paris
John Shearer, Getty Images
Lauren Conrad's famous abandoning of a Teen Vogue-sanctioned trip to Paris has become the stuff of reality TV legend, but, 10 years after the premiere of The Hills, she's revealed the show's producers were actually pissed she stayed Stateside.
In an August 2006 episode of the show, Conrad struggled to make a choice between spending the summer in France as part of her internship or shacking up with her boyfriend, Jason Wahler, in Malibu. Much to fans' chagrin, she chose the latter, and in a new interview with Us Weekly, Conrad reveals she had to fight tooth and nail to stay.
"Even production didn't want me to date him! They were like, 'You're in a new city. Go meet a new guy!'" she said. "Then they were very upset with me for not going to Paris — they were ready to fly a whole crew. I would get daily phone calls from [producers] saying, 'You have to go!' Honestly, yes, [my decision] did have to do with the relationship, but I was also just at that point where I needed a break from filming."
Conrad got a more permanent break in 2009, when she resigned from the series. Kristin Cavallari, Conrad's infamous Laguna Beach nemesis, took her place as the show's protagonist, and Cavallari explained that as soon as she joined the series, it became clear how manufactured story lines had become. By contrast, she said, Laguna was mostly real.
"One of the producers bribed Lo, Audrina and Stephanie and promised them he would buy them presents if they called me out on camera for doing drugs," she said. "Then Lo said, 'Can I have a Birkin bag?' And he said yes. She never ended up getting the Birkin. You need to get that s--- in writing! It ended with all of the girls and I, our managers, agents, producers and lawyers in a room. I was told it wasn't going to be a story line, and sure enough, it was the first episode [of season 6]."
Look Back at 20 TV and Movie Cast Reunions: