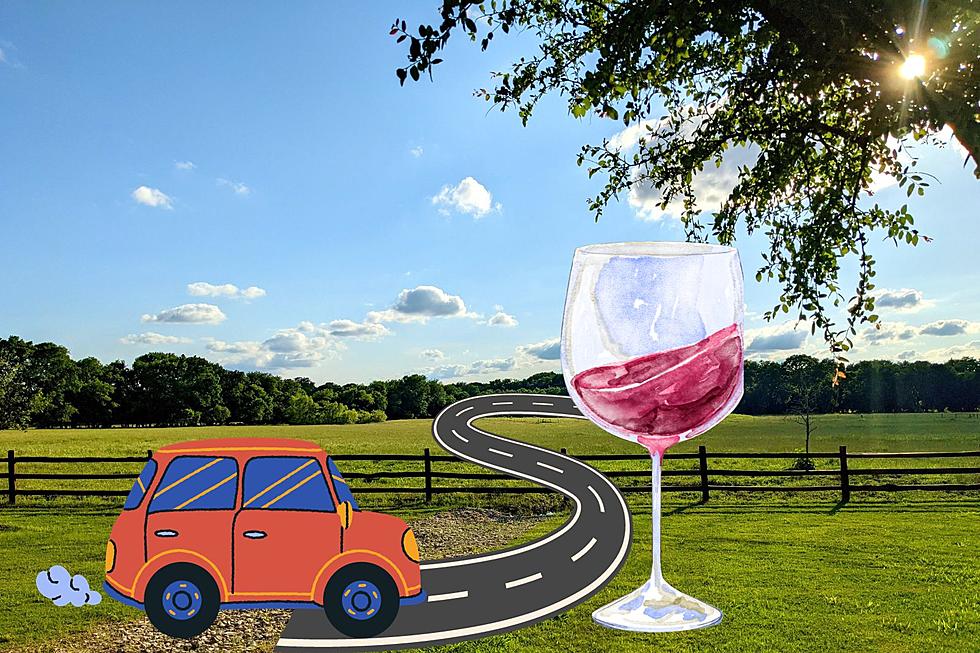 The Most Scenic Drive In Texas Takes You Through Wine Country
Canva
If You're Planning A Texas Road Trip, Drive Through Or Around Austin, TX Or San Antonio, TX To Explore Texas Wine Country.
There's LOTS of beautiful places that are worth taking a drive through in Texas. From the forests of the Piney Woods to the mountains of the West you know we have lots of roads to explore here.
If you're wondering what's the most "scenic" route in Texas well that's up to you and what deem to be "scenic" but the folks over at Thrillist say that in their opinion, you have to go deep into the middle of Texas.
They Released Their list Of The Best Scenic Drive In Every State.
According to Thrillist the best scenic drive in Texas is in the Hill Country of South Central Texas. Described as "a geographical and philosophical collision of Southeast and Southwest." the HIll Country offers beautiful views along its twisting and roller coaster like roads.
---
For a nice panorama, head northwest of San Antonio to Banderas Pass where, if you time it right, you'll catch an explosion of vibrant bluebonnets. Devil's Backbone loops around farmland and rolling hills, while the Willow City Loop is awash in the color of 5,000 varieties of wildflowers come spring. Feeling dangerous? Hit up the Twisted Sisters' heart-pounding 200 curves along huge drop offs and through narrow tunnels.
---
Its Also Considerd Texas vineyard country.
If you love wine well, you might want to book a hotel stay while you're taking the trip because there's lots of Texas vineyards to stop through and try and somebody is going to have to be the designated driver.
What's your favorite "scenic route" in Texas?
9 Beautiful Roads to Drive Down in East Texas
After asking Chat GPT for help, here is a list of beautiful roads that you should drive on if you're in East Texas.
Gallery Credit: Billy Jenkins
Counting Down the 8 Roads Tyler, TX People Say They Dislike Driving on the Most
As more people move to our East Texas cities, obviously that means more traffic. Recently, Tyler people shared which roads they dislike driving the most.
Gallery Credit: Tara Holley
12 Texas Bucket List Items
There is so much to do and enjoy in the state of Texas, here is a list of 12 bucket list items.
Gallery Credit: Billy Jenkins