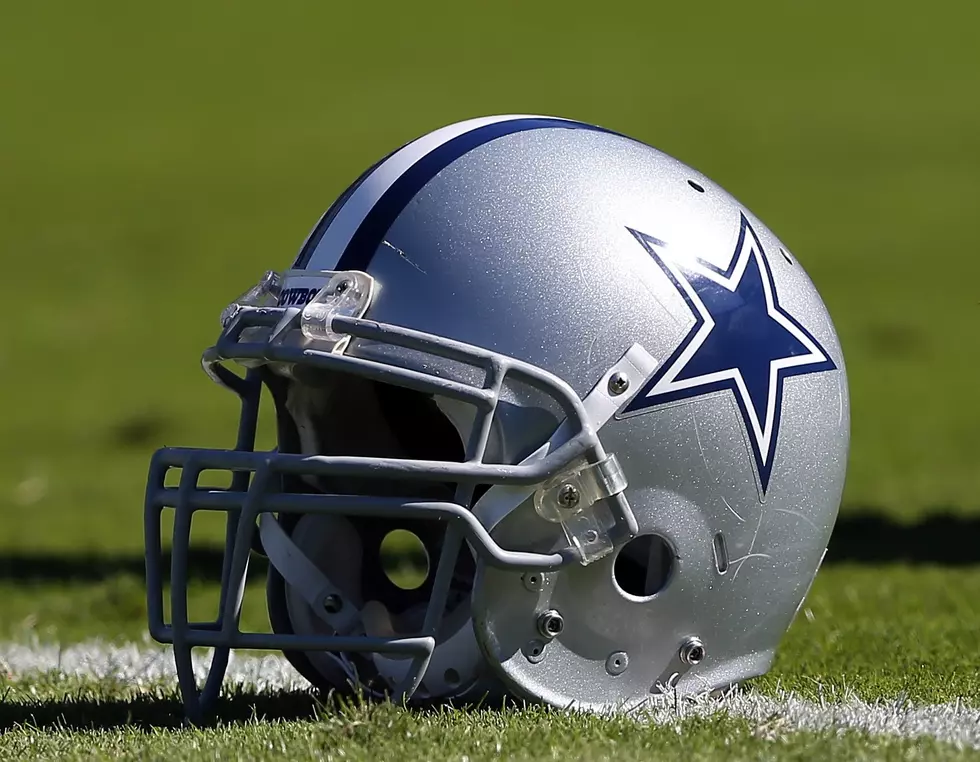 The NFL, Jerry Jones and the Kaepernick Effect
Streeter Lecka, Getty Images
Cowboys owner Jerry Jones said earlier this week that any of his players or members of his organization who disrespects the flag by taking a knee will be benched, according  to WFAA News.
This strong statement came after the Cowboys loss to the Packers where many NFL players are still protesting the national anthem. Jones is the first NFL owner to enforce disciplinary action for his players who said the following:
If there is anything disrespecting the flag, then we will not play. Period, we're going to respect the flag and I'm going to create the perception of it.
While Mr. Jones made his statement, NBC DFW reports that the NFL Players Association released a statement in reference to comments made by Mr. Jones on Sunday.
 October 8, 2017

NFL players are union members and part of the labor movement that has woven the fabric of America for generations. Our men and their families are also conscientious Americans who continue to be forces for good through our communities and some have decided to use their platform to peacefully raise awareness to issues that deserve attention.

It is a source of enormous pride that some of the best conversations about these issues have taken place in our locker rooms in a respectful, civil and thoughtful way that should serve as a model for how all of us can communicate with each other.

We should not stifle these discussions and cannot allow our rights to become subservient to the very opinions our Constitution protects. That is what makes us the land of the free and home of the brave.
Even though he isn't actively playing in the NFL, Colin Kaepernick definitely began a movement when he took a knee last season while playing for the San Francisco 49ers.
I want to reiterate the reason why Colin and many other NFL players are taking a knee.  They are taking a knee because of the injustice of African American's and police brutality.  However, many people without this context play coy and instead of talking about the initial meaning of the protest, make up a "self-made" theory, reinforcing why many are still taking a knee in the first place.
I personally think Mr. Jones is bluffing because if Dak Prescott, Dez Bryant, Ezekiel Elliott, and other notable Cowboys players take a knee, is he really going to bench them?  Probably not, but one day soon, we're all going to have to talk about the real elephant in the room.