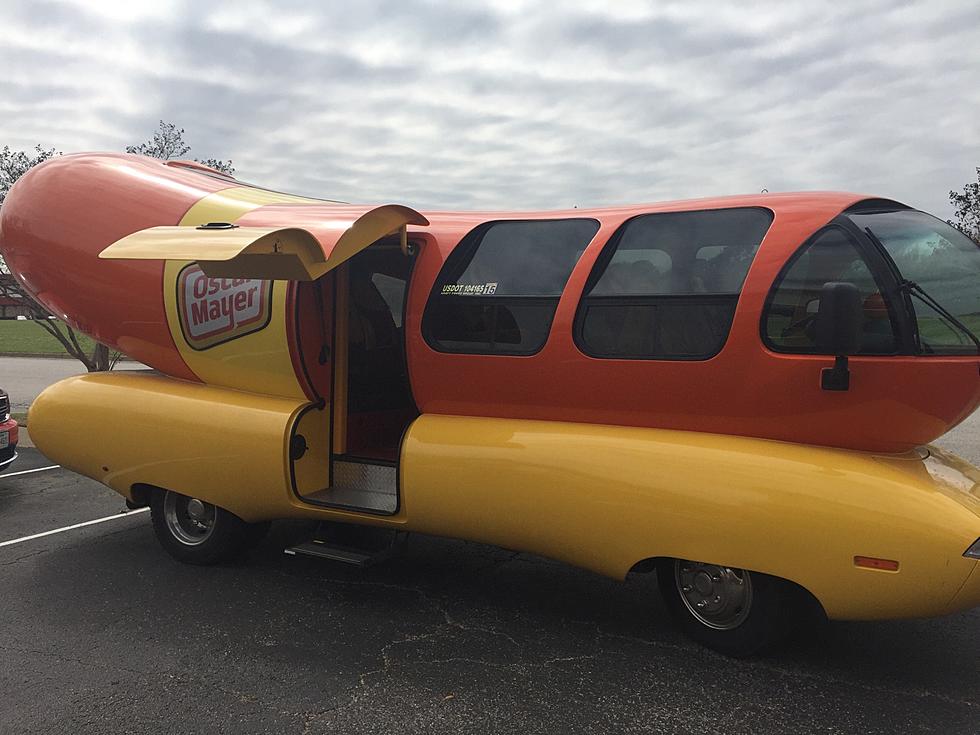 The Wienermobile Is Coming To East Texas
Lucky Larry, Townsquare Media
At some point in your life you've probably seen the Oscar Mayer Wienermobile on TV and wondered what it looked like in person and what it's like to drive a giant hot dog in a bun! Well, now you have a chance to see it in person and get some of your questions answered! However, you will not be able to drive it or get behind the wheel, but you can at least get a pic shotgun though!
The 83 year old pop culture icon Oscar Mayer Wienermobile will soon be seen all over East Texas. You'll definitely be doing a double take and the kids will be pointing at the oversized hot dog when you see it driving down the road because it's not every day that you see a gigantic hot dog rolling Through Mt. Pleasant, Flint, Quitman, Tyler, Gladewater or Pittsburg.
Here's where you can up close and check out the Oscar Mayer Wienermobile for yourself:
Thursday, March 5th from 12n - 2p
Super 1 Foods - Mt. Pleasant - 602 Jefferson Ave.
Thursday, March 5th from 4p - 6p
Brookshire's - Pittsburg - 102 N. Greer Blvd.
Friday, March 6th from 12n - 2p
Brookshire's - Quitman - 502 E. Goode St.
Friday, March 6th from 3p - 5p
Brookshire's - Gladewater - 1300 E. Broadway Ave
Saturday, March 8th from 12n - 2p
Brookshire's - Flint - 20100 Texas State Hwy. 155 S.
Saturday, March 8th from 3p - 6p
Super 1 Foods - Tyler - 172 Centennial Pkwy.
Stop by and get your picture taken with an American icon and be sure to tell them Lucky Larry sent ya!  You can also download the Wienermobile mobile app from your devices app store for free to track its location throughout the country!
The Oscar Mayer Wienermobile stopped by the studio a few years ago and we got to spend a little time inside the Wienermobie and we snapped the following pics.