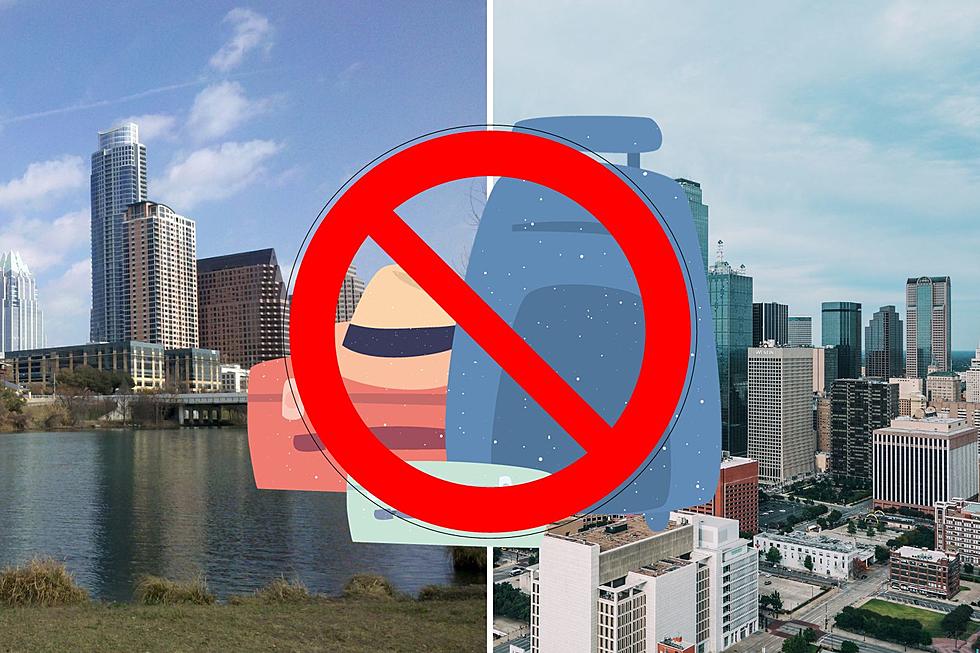 These Are Two Texas Cities To Avoid Traveling To At All Costs
Canva
Which Of These Texas Cities You DON'T Want To Visit: Dallas, Houston, Austin Or San Antonio?
So this past week I was in Atlanta, GA for a radio conference and to be perfectly honest with you, if it wasn't for 'work' I wouldn't have went. You see, I've never had a desire to visit there.
Despite all the stories from friends and family on how much "fun" they've had there, I've truly never seen a reason to visit so when this work thing came up, I decided to take advantage in the hopes that it would change my mind, but instead every reason WHY I've never wanted to go there was CONFIRMED.
Upon Coming Home To Texas, An Article Popped Up On My Socials.
I could go on and on about WHY I probably wouldn't go back there to visit but an interesting survey just revealed that I'm not alone in my feeling about the ATL.
According to thevacationer.com, Atlanta is the third major U.S. city that Americans should avoid traveling to at all costs. They conducted a survey and 18.47% percent of the adults questioned said they wouldn't travel to Atlanta, regardless of price, weather and things to do.
But Two Texas Cities Landed On The Top 10 List.
Detroit was #1 on the list but two Texas cities made the top 10 while two more made the Top 30. Austin was the highest ranked at Number 8 with just over 15 Percent of adults saying they would avoid traveling there at all costs.
I think Atlanta (with its abundance of colleges and universities) is just like Austin, only BIGGER. Funny thing is another survey found Austin to be the "best city for off-season travel" in Texas.
Dallas Finished Tied For Tenth.
Dallas rounds out the Top 10 in a tie with Jacksonville, FL. Meanwhile, Houston finished at #13 while San Antonio finished at #29.
1. Detroit, Michigan — 22.50%
2. Chicago, Illinois. — 21.71%
3. Atlanta, Georgia. — 18.47%
4. New York City, New York. — 18.07%
5. Baltimore, Maryland. — 17.39%
6. Anaheim, California. — 17.19%
7. San Francisco, California. — 15.62%
8. Austin, Texas. — 15.42%
9. Miami, Florida. — 14.83%
T-10. Dallas, Texas /Jacksonville, Florida. — 14.34%
What City Would You Avoid Traveling To At All Costs?
40 Photos Of The 5th Largest Ranch In Texas For Sale
The Brewster Ranch is about half the size of RHODE ISLAND sitting on 424,000 contiguous acres and it could be yours for a little bit over $250 MILLION dollars!
Gallery Credit: King Land & Water
First Look: Schlitterbahn's New Kids Zone Coming In 2024.
Schlitterbahn New Braunfels Announces World's First Water Coaster for Kids as part of a new kids zone opening next year. Here's a preview of what's to come.
Gallery Credit: Schlitterbahn New Braunfels
New Theme Park The Size Of Disneyland Coming To Oklahoma
Take a look at plans to build a HUGE theme park just 5 hours away from East Texas called "American Heartland".
Gallery Credit: American Heartland Theme Park