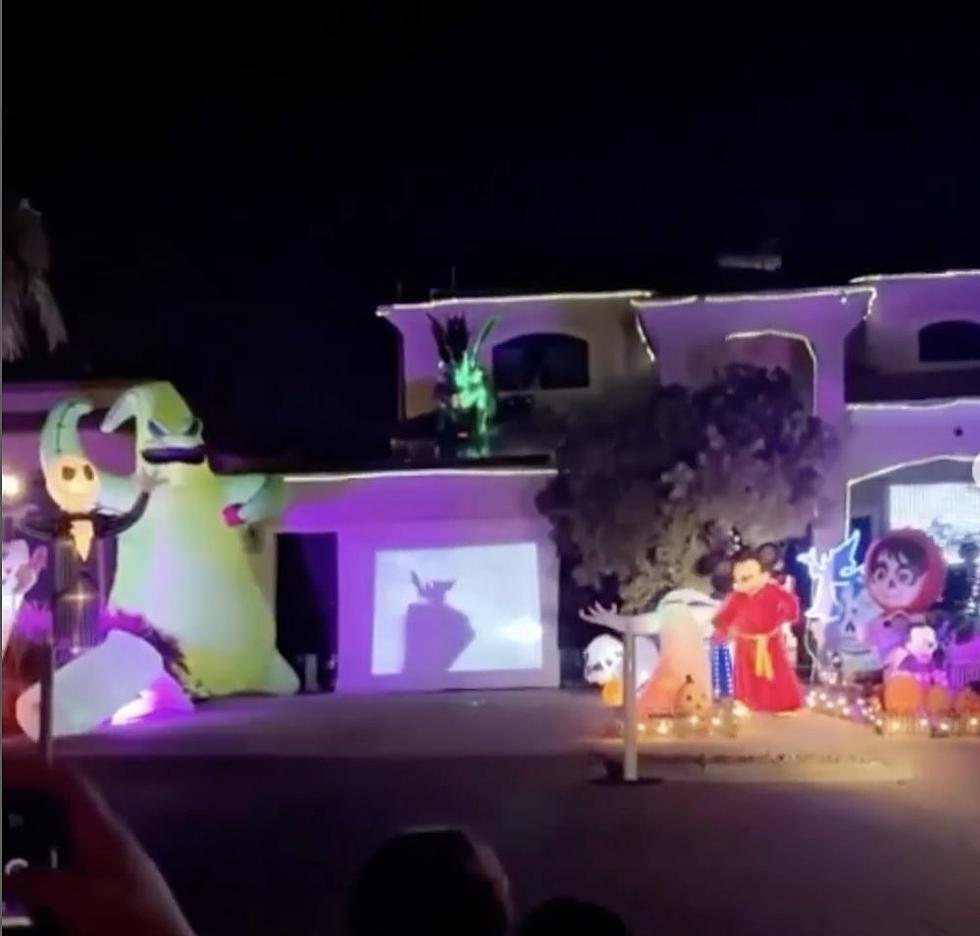 This El Paso Homes Disney-Themed Halloween Light Show Is A Must See
Courtesy: EP Light Show Facebook Page
During Christmas time it's safe to say that you're able to find a good amount of places to see holiday lights at. 
There's Ascarate park, the Eastwood home area, and other parks and neighborhoods.
Well, when it comes to Halloween light shows it may be a little bit more difficult, until now!
This Far East El Paso home has your weekend plans covered with its mesmerizing Disney-themed Halloween light show. The magic happens every Friday, Saturday, and Sunday, and the best part? It's absolutely FREE!
From 7:15 to 8:45 PM, 12725 Cozy Prairie transforms into a Halloween wonderland, offering a mix of chills and thrills for the entire family. 
And if you're a Disney fan, you're in for a treat, as the entire show is themed around your favorite Disney characters and villains. It's a spooky but kid-friendly event, suitable for all ages!
Guests who stop by will enjoy a different themed light show every 15 minutes which include Haunted Mouse, a ghostly Haunted Hot Rod, and the ominous House of Villains.
EP Light Show:
12725 Cozy Prairie

Family friendly and Free
Friday, Saturday & Sunday
Beginning at 7:15 pm - 8:45 pm
Hocus Pocus Photo Shoot