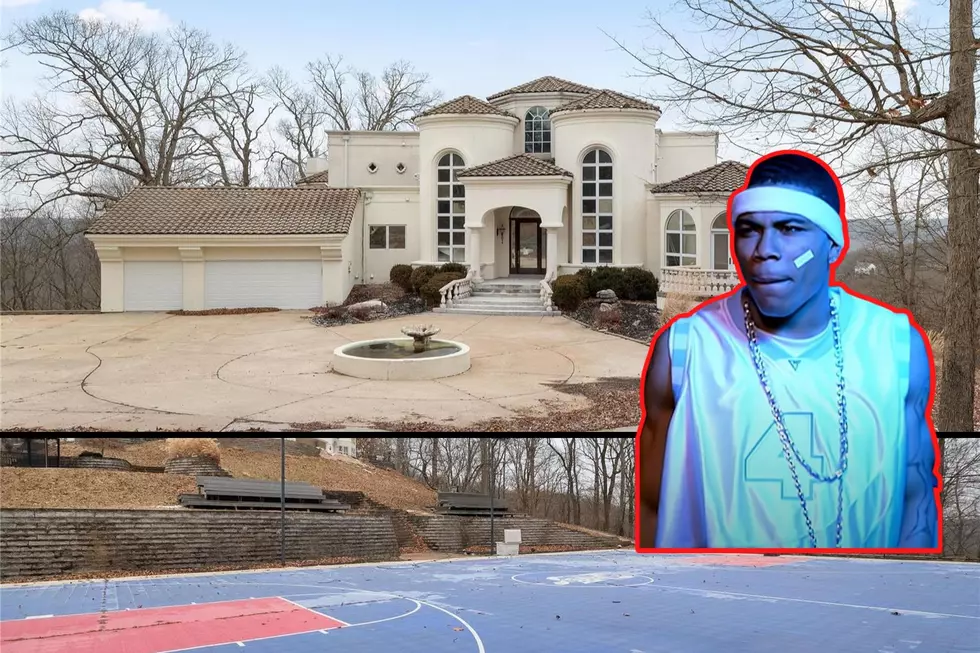 Throwback! Nelly Used to Make it 'Hot In Herre' in This Missouri Home
Tadlock | Brueggemann Real Estate, Youtube, Canva
Back in the 1990s and early 2000s Nelly was one of the hottest names in music with gigantic hit songs, that most of us still have memorized. We are so fortunate to have him coming to East Texas on Saturday, October 8th with Koe Wetzel, Fritz Hager III, and Untold Story for the inaugural Rose City Music Festival. If you still need to get tickets click here. But I just got details and pictures of a home that Nelly purchased and planned on flipping, but reports say the home was left vacant for almost two decades. 
The house was built back in 1998 and the famous musician bought the home in 2002. While the goal for Nelly was to make money off this property, it seems like it was overlooked for a while and as you will see in the pictures it wasn't exactly taken care of by whoever was living there. But as you will see below the home is still very nice. 
Nelly's Old House Looks Like a Celebrity Home
There were lots of things to fix when this home was purchased in 2021, but when you look at the pictures it's still got great features to work with. Once you get inside, the entrance looks beautiful with the concrete pillars. I love all the big windows letting in lots of natural light. It really is a nice home. 
Lots of Work to Nelly's Old Home to Fix It Up
There is a lot to love about this home but there are certainly things that need to be fixed as well. From the photos it looks like almost the entire outside needed to be pressure washed. New carpet or flooring in some of the homes of the house. The backyard needs lots of work, the basketball court needs to be cleaned up, and the fence to the house makes no sense as people can walk around it.  
Check out the home Nelly wanted to flip but things just never worked out. 
Nelly's Former Abandoned Mansion
The musician bought this home with the plan to flip it for profit but things didn't work out that way.
Let's Look Inside Dak Prescott's Amazing Home in Prosper, Texas
Being the face of the most lucrative sports team in America is not easy, but it does pay very well. Last year Dak Prescott finally inked his big deal with America's Team, but he's been living in his Prosper, TX home since '19.
NFL Star JJ Watt Owned This Property in Houston, Texas
While playing for the Houston Texans NFL star JJ Watt used to call this place home.