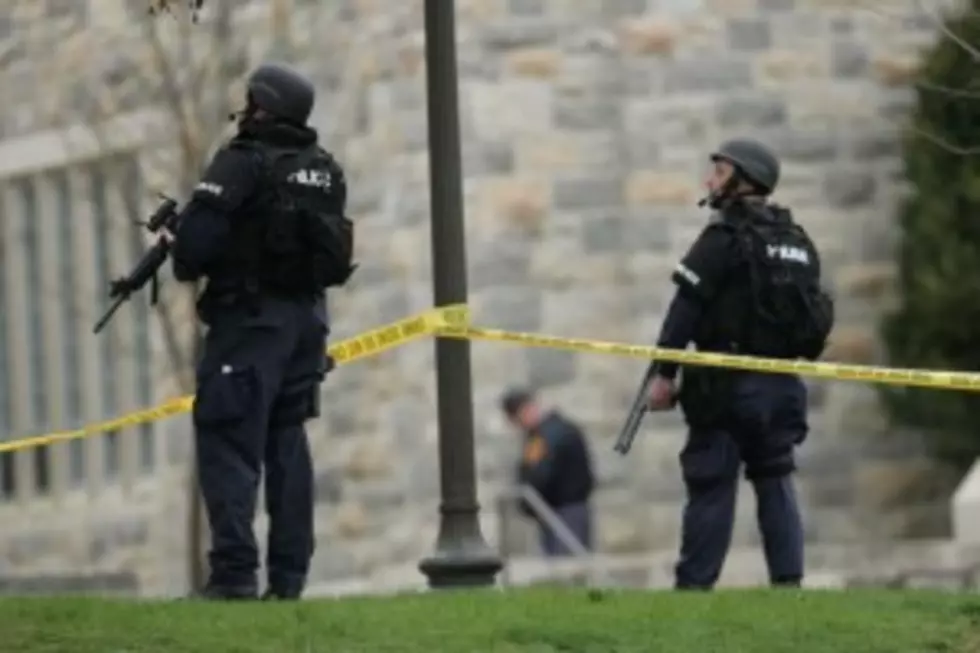 Virginia Tech On Lockdown [BREAKING NEWS]
All alerts lifted - there is no longer an active threat . Authorities again confirmed two deaths from the shooting - one of them a Virginia Tech Police Officer. A weapon was recovered near the scene of the second victim. Suspect is still at large.
Awaiting 3:30pm press conference. School website still shows alert is active and campus is on active lock down.

The university website says the lock down is still in effect. No new reports of criminal activity have been made, and the status of the shooter remains unknown.
School officials have called a press conference for later this afternoon. At this time the gunman is still on the loose. Reports of more gunfire on the campus have been unfounded.

Officials confirm 2 dead. The police officer was shot after making a traffic stop. The second victim was found at a parking lot toward where the gunman had reportedly fled on foot.
Fox News is reporting a police officer has been shot on the Virgina Tech campus within the last 30 minutes. The university's newspaper reported the news of the police officer and the school's website is reporting a second victim at a campus parking lot.
The suspect, according to the posting, is described as a white male wearing gray sweatpants and a gray hat with a neon green brim. He was believed to traveling on foot near McComas Hall, a campus gym.
The campus is currently on lock-down until the gunman has been arrested. The school website has the following message posted:
Everyone should seek shelter or stay where you are. Blacksburg Transit service is suspended until the alert is lifted.