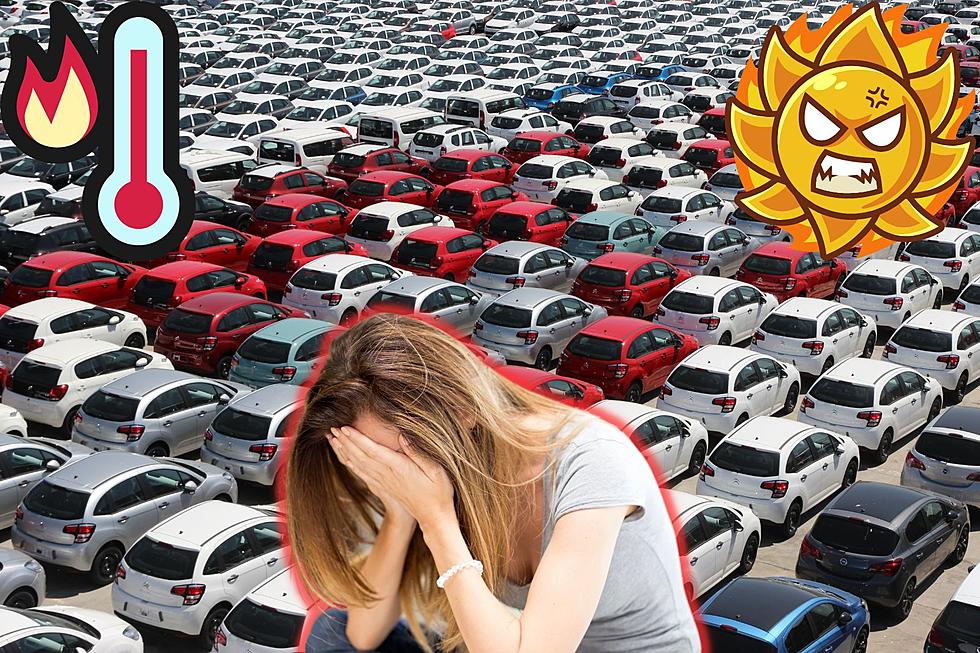 Warning Lights Possible, How Does The Texas Heat Affect Your Car?
Canva
We can all say it, Texas Summers are a different breed of weather. Temperatures reach over 100 degrees, access to water becomes a little more difficult, and all of us suffer from sunburn all the time it feels like. But there are other items in life that suffer from heat problems.
Everything becomes less green due to the heat doesn't it? Our air conditioners seemingly run without end, and overall, Texans are just a little more annoyed. Not with each other, but from the sun bearing down on us. But let's go back to the mention of air conditioning.
There's one thing we should also worry about, and it's how we get from point a to point b sometimes. Our cars suffer from heat related issues as well!
Cars In Texas And Hot Weather
With the heat, certain aspects of any vehicle in Texas could run into issues. According to Spectrum News, you should be aware of some certain things and your automobile. Things like the battery of the vehicle and the tires are something you be aware of to avoid potential failures of them.
The Oil of the car, which could become thinner due to warmth, could also harm the engine of the vehicle. Of course, air conditioning and the cooling systems of the car you'll need to keep an eye on as well.
So remember to keep an eye on everything with your car Texans! Hopefully soon we'll get some relief from this heat!
Seven Scariest Sights In Texas
These are the 7 most haunted places to visit in Texas according to
TravelTexas.com
Ten Habits Every 'Real' Texan Can't Break
They Went How Fast? Here Are Ten Fastest 2022 Speeding Tickets In Texas!
Yes, we all speed, but going this fast is rather dangerous...
Look: Top 10 Places To Live In Texas, See Where Your City Ranks
The annual
US News & World Report
study lists the top 10 places to live in Texas, and their overall rank in the USA.