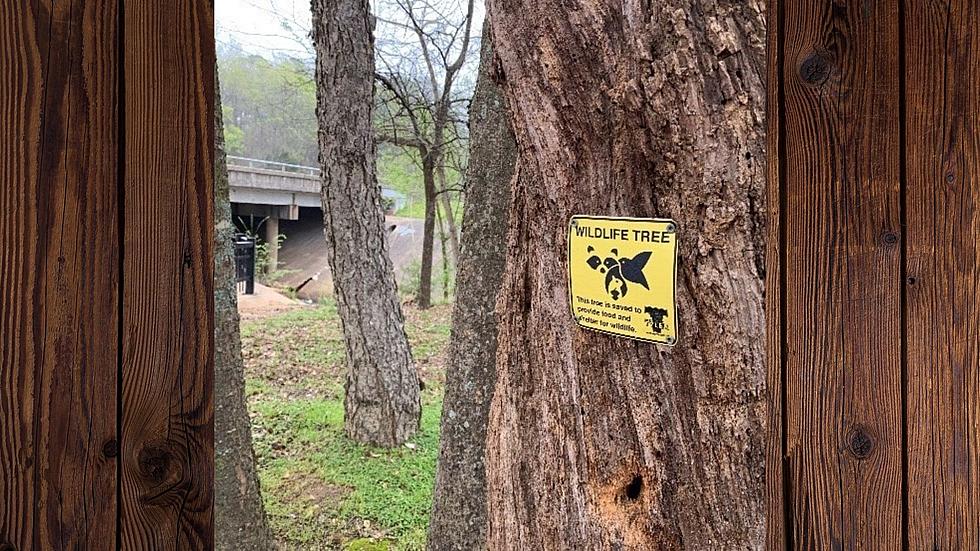 What do Tyler's Wildlife Tree Signs Mean
City of Tyler
One of the coolest things about Tyler is being able to drive around in neighborhoods and see lots of trees. Even in some shopping centers you can find a small tree, or trees, of some kind. Our many city parks are full of trees, too. You will start seeing some signs on various trees in our city parks or other city property that read "Wildlife Tree." So what do these signs mean? Let's find out.
The Urban Forestry division of the City of Tyler has started adding some yellow signs to various trees around Tyler parks and other city property. These trees, though, don't exactly look the best. They may even appear to be dead. Those not so good looking trees can actually serve a purpose, becoming a home for wildlife and insects.
So yeah, instead of cutting down or clearing out a patch of not so perfect trees, they can provide a great benefit to our city environment. A variety of insects and wildlife can use these trees as a food source or even shelter. These signs are placed to make us aware of why those trees are still there.
If you want some more details on the Urban Forestry division or the Tyler Trees Committee, feel free to contact Madeline Burton at mburton@tylertexas.com or call 903-533-2079.
The Tyler Trees Committee was created in 1989 because of concern for tree loss in Bergfeld park. Since then, committee volunteers have helped plant thousands of trees throughout Tyler's parks and schools. The trees are carefully chosen so they will be well suited to the many soil types in the city with help from the city arborist and state foresters.
CHECK THIS OUT: This Texas Home Boasts Its Own Beach And Zipline