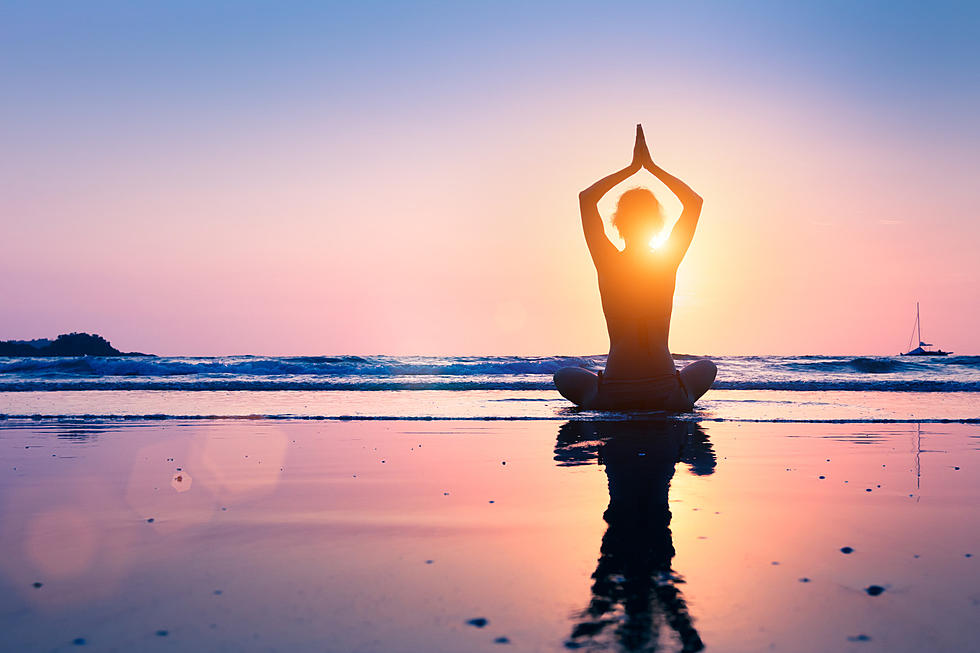 What Motto Do You Live Your Life By?
NicoElNino/ThinkStock
Enter your number to get our free mobile app
Do you ever see a meme or quote on Facebook and think, 'Yes! That's me!?' Then this article is for you!
Earlier this week, our General Manager Amy Bloxom here at the radio station posted this:
Good things come to those who Believe,
Better things come to those who are Patient,
And the best things come to those who don't give up.
If you know our sweet Amy, you know this came from her heart. Plus, you're probably wishing you worked for her, too! When I started thinking of my own personal words to live by, it was easy. I'm a 'partner' at the Simple Church and their motto is, 'Love God, Love People,' from 1 John 3:16. In my mind, life is really just that simple. My buddy Gary McCoy has a funny motto he took from a misquote his dad insisted on saying his entire life... 'He who laughs, laughs, laughs, laughs.' Of course, the original saying is, 'He who laughs last, laughs loudest.' Either way, it's pretty funny!
Naturally, we had to ask about your code for life on the air and here are some of the answers you gave us!
Trey: 'Don't sweat the small stuff and it's all small stuff.'
Big John: 'Treat others the way you want to be treated.' And, 'If it ain't broke, don't fix it.'
Chris McGarrity: 1 Peter 5:8 'Be alert and of sober mind. Your enemy the devil prowls around like a roaring lion looking for someone to devour.'
Tim Cassario: 'If you enjoy what you do for a living, you'll never work a day in your life.' And, 'It'll feel better when it stops hurting.'
Jessi: 'Not my monkeys, not my circus!'
If that's not enough food for fodder, here are some more mantras for life from my friends on social media. As always, feel free to comment and give me a follow!
Ten Things You Can't Do With Mask On