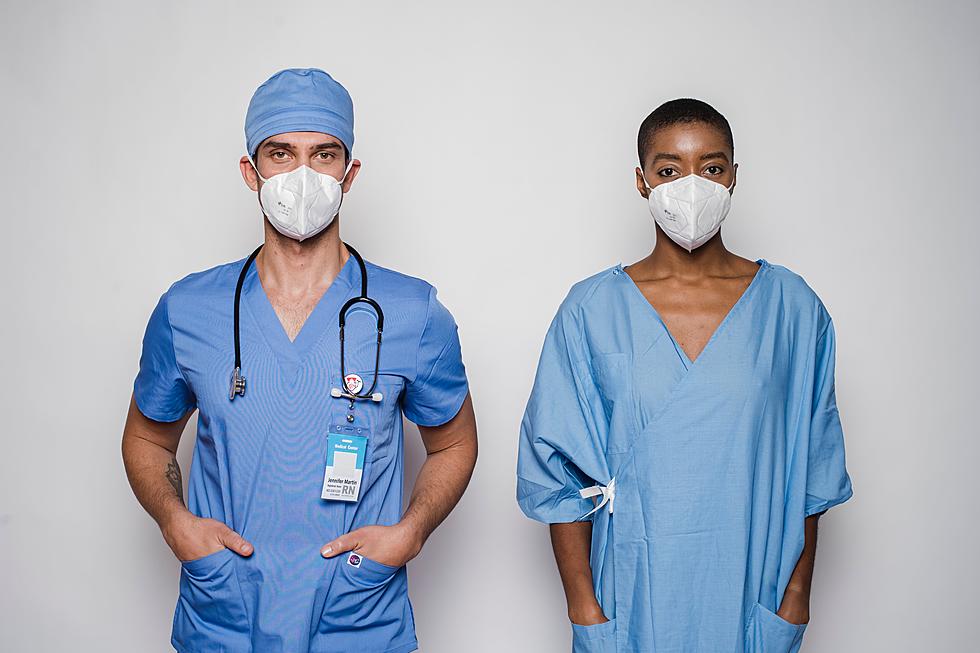 Which Qualities Does One Need To Be A Nurse In Texas?
Photo by Klaus Nielsen via Pexels
This content was produced in partnership with Archer Education.
Texas is among the most populous states in the United States, with a steadily growing population. This contributes to a growing demand for healthcare services in the state. Besides, Texas has more hospitals than any other state, according to one survey by Becker's Hospital Review magazine.
With plenty of existing and upcoming opportunities for healthcare providers, Texas is a potential employment region for anyone considering a nursing career.
Reasons for Studying Nursing in Texas
For anyone considering a career in the healthcare sector, such as a registered nurse, there are various reasons to have Texas top of the list. The first step is to enroll in a reliable institution that offers quality training in healthcare. For example, one may choose among the best accelerated BSN programs in Texas to get started.
Here are the main reasons to consider training as a registered nurse in Texas:
The job growth outlook is at 6% between 2021 and 2031. Texas expects more than 200,000 job openings for registered nurses in the next decade. This is according to the National Bureau of Labor Statistics.
Texas is a potential spot for employment, being the second most populous state with the highest number of healthcare facilities. In 2022, the Texas Workforce Commission voted to take additional action to address healthcare worker shortages.
Qualities One Needs to Become a Nurse
Like other professions, a career in nursing demands certain qualities that aspiring candidates must possess to excel in their career and service delivery. Nurses have a duty to their patients. Often known as the Six Cs of nursing, here are the six qualities that a nursing candidate needs most:
1) Care
Care is the core business of nurses and their organizations. Nurses deliver care to help individual patients and to improve the health of the entire community. Caring defines nurses and their work. For that reason, nurses need to deliver the right care to patients, consistently and throughout every stage of their career.
2) Compassion
Compassion refers to how nurses deliver care through a good relationship between the nurse and the patient. This quality is based on acts of empathy, respect, and dignity. Compassion plays an important role in how patients perceive the care delivered by nurses.
3) Competence
This quality enables nurses to update their knowledge and skills regularly. Competence enables nurses to know their limits while working as healthcare providers. Nurses are encouraged to undertake work that they feel competent and confident doing.
That's why nursing care training organizations have compliance requirements. Employers also conduct regular staff evaluations and continued training for their staff. This is to ensure nurses deliver the highest standard of care for each patient.
4) Communication
This quality is essential in healthcare and is crucial for ensuring successful caring relationships and teamwork. Communication entails good listening, which is an important part of patient care. It also involves clear record-keeping, monitoring, reporting, and other types of documentation.
5) Courage
Courage enables nurses to do the right thing for their patients. It also allows nurses to speak up when they have concerns while having the personal strength and vision to explore and adopt new ways of working.
6) Commitment
Commitment is among the best qualities that healthcare providers need to possess. Society looks to healthcare workers as role models, even in their private lives. Therefore, nurses must look after their own health and maintain a code of conduct in their social lives to maintain their status as role models.
This quality allows nurses to continually work to deliver the best possible guidance and care for their patients.
How to Become a Nurse in Texas?
Nursing is a competitive profession, with many potential candidates looking to grab the existing and upcoming vacancies. To become a nurse in Texas, one needs to acquire the right level of education. A potential candidate for the nursing job must obtain a bachelor of science in nursing (BSN). Alternatively, a candidate can have an associates degree in nursing (ADN).
The following steps are crucial for one to become a nurse in Texas:
Application to a BSN or ADN program
Passing the Texas Board of Nursing Exam to become a registered nurse
Application to jobs at local healthcare facilities
Advancing career with graduate or certification programs
Maintaining and renewing licensure and certifications
Ready to Become a Nurse in Texas?
In Texas, the Texas Board of Nursing (BON) bears the responsibility to ensure that all nurses in the state are competent and licensed. The board licenses all nurses at all levels and approves all nursing education schools and programs in the state. With the tips in this post, one can take the first step to becoming a licensed nurse in Texas.