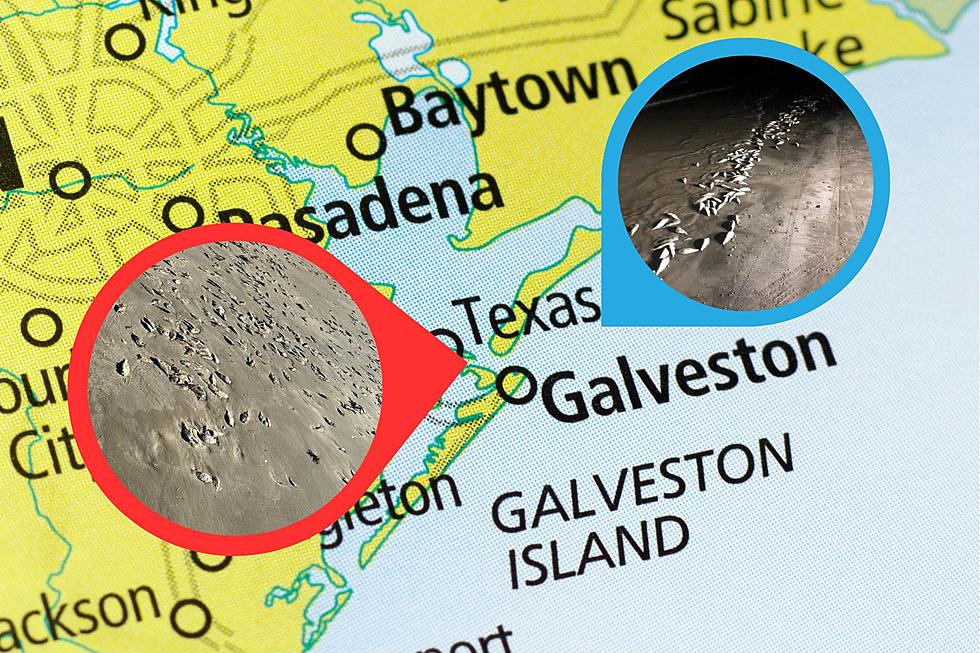 Why Are So Many Dead Fish Washing Up on the Shores of Galveston, Texas?
Canva/Facebook (via Chuck Bacchi and Susie Lamka)
Dead fish are washing up in Galveston, Texas in mass quantities, the second time this year a fish kill has been reported along the island's coast.
Where Have Dead Fish Been Spotted in Galveston?
According to Houston's KHOU11, dead fish have been seen along the beaches of Galveston Island's west end. The video below, shared by KHOU11 on Sunday, Sept. 10, shows hundreds of dead fish on the shore.
A post in the 'Completely Galveston' Facebook group also indicated that dead fish had been spotted on the west end on Saturday, Sept. 9.
Dead fish were also reported earlier in the week; according to the post below from the 'Talk of Galveston' Facebook group, more dead fish were seen on the beach near Surf Side on Monday, Sept. 4.
Is This The First Fish Kill That Galveston Has Seen in 2023?
A previous fish kill occurred along the Texas Gulf Coast earlier this summer. mysanantonio.com reports thousands of dead fish washed up in Galveston on June 9, 2023.
Why Are So Many Fish Dying?
According to Texas Standard, fish died en masse earlier this summer due to low oxygen levels within the water. The species most impacted in June, the Gulf menhaden, was unable to absorb oxygen from the water via its gills, causing the fish to suffocate and die.
What Causes Oxygen Levels to Drop?
Manager of the Texas A&M Sea Life Facility at Galveston Katie St. Clair told Texas Standard that warmer temperatures result in lower dissolved oxygen levels within the waters of the Gulf of Mexico.
[W]ith ocean temperatures warming, we're creating these conditions that are occurring on a more frequent basis. The warmer the water is, the less oxygen it holds. So cooler waters have more oxygen.
As of Monday, Sept. 11, no official press release had been issued about the incident from the Texas Department of Parks and Wildlife.
LOOK: Gorgeous Galveston Penthouse Can Be Yours for $3.9M
Live a life of luxury at the 28th-floor penthouse of Palisade Palms on the beaches of Galveston, Texas. This perfect property,
listed by Dawn Walther with HomeSmart
, can be yours for $3,950,000.
PICTURES: Peek Inside the Most Expensive Home For Sale in Beaumont
The most expensive home
currently on the market
in Beaumont, Texas has everything you could ever need-- from an in-home theater to an extravagant pool.